Destard - Fey Event
<!–– 1941 ––>

Oreogl
<!–– closing ID=FDP or NOFDP 2001 ––>
Posts: 149
Excuse the poor quality screenshot, but this is what happens every time you run into Destard. Since the change earlier this week, i can maybe get a handful of drops every hour. Conversely i can get at least 20 fey ingots just grabbing eggs.
I'd like to play this but where it stands now, it's neither fun nor really practical for drops. I'm not asking for you to make it a scripters paradise. But maybe we can dial down the paragons and increase the other spawn around the fringe areas a bit more (please dont increase it in the middle where the dragons spawn. Greater dragons are a pain alone without being paragons.)
Although it is a poor example, the screenshot shows zero other people farming in destard. It was this way yesterday and it's this way today, on a weekend. The previous weekend it was active.
Can we meet in the middle somewhere? Thanks.
@Kyronix
@Bleak
@Mesanna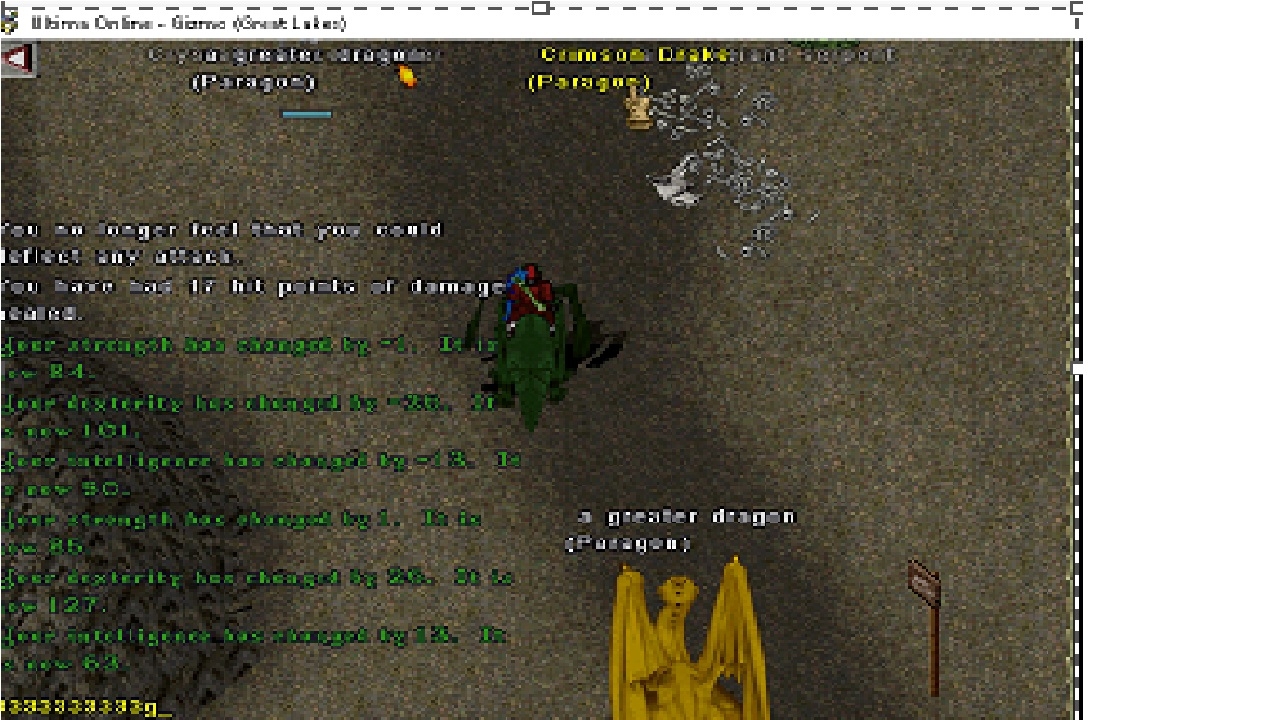 This discussion has been closed.