Is this considered a scam/phishing?
<!–– 1941 ––>

LBalthazar
<!–– closing ID=FDP or NOFDP 2001 ––>
Posts: 1
Someone sells a bunch of similar items occasionally adding a few zeroes to those, which are in between. Is it considered fraudulent? Can it be reported?
I'd be grateful if the administration could shed a light on this shady topic.
@Mesanna
,
@Kyronix
,
@Mariah
.
Thanks and be careful!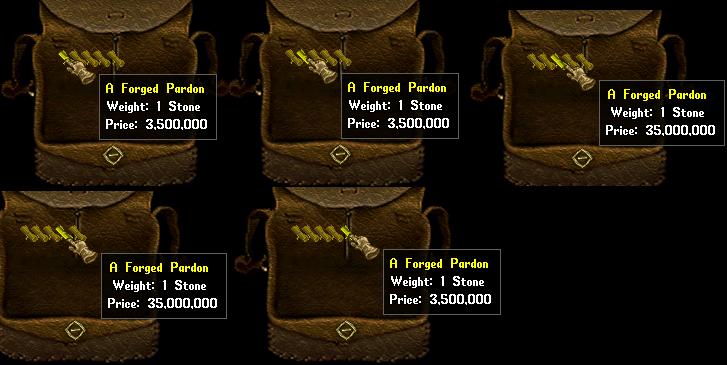 Should it be punishable?

23 votes

Yes

13.04%

No

78.26%

Punishable in Tram ruleset, Ok in Fel ruleset

&nbsp

8.70%
Tagged: