Video: How to fix PvP and the Inflation of Gold problem (Why are Reagents now useless?)
<!–– 1941 ––>

crunchnasty
<!–– closing ID=FDP or NOFDP 2001 ––>
Posts: 241
This is a topic that's been discussed so many times, but I wanted to post this video to show an opinion I share: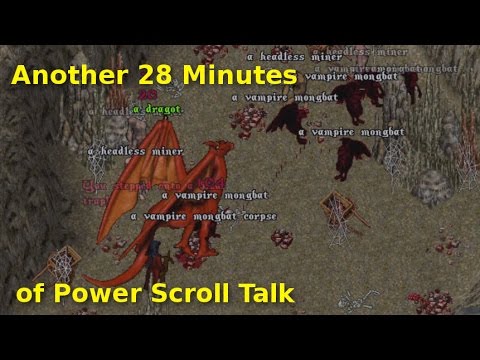 Why are we allowing the game to have 100% no reagents suits? This was a huge gold sink, which benefitted the economy in a major way. Now reagents are useless for the most part. Inflation would be reduced greatly if reagents were actually being used as they were designed.
Also, this video discusses the power scroll issue, and how making them shard bound will allow for the original intent and purpose of power scrolls to be honored... fight over them to increase pvp, and if u don't want to do that, then buy them.
Please watch the video before commenting on my post.
@Kyronix
@Mesanna
@Mervyn
@everybodyonthisforum&nbsp
;