Stats - any idea?
<!–– 1941 ––>

MissE
<!–– closing ID=FDP or NOFDP 2001 ––>
Posts: 776
So my char ate a +5 scroll from exodus putting his skills to max 260.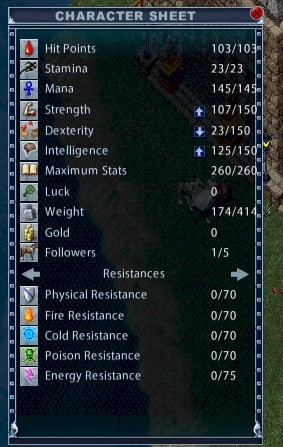 The character is Naked. As you see the stats are 107, 23, 125 which total 255, yet the Max stats is 260/260. It has been this way for about 4 weeks even though playing the char and the str will NOT rise 5 points, nor the dex lower.

Any idea on how to shift this. I want all the points to go to str.

Cheers MissE
For more info about Angelwood Warehouse Events go to the
A.W.E Forum