disparity in reporting spell success chance
<!–– 1941 ––>

Rock
<!–– closing ID=FDP or NOFDP 2001 ––>
Posts: 567
If a Human character with 0 Magery looks at a Mage Book, he gets accurate information: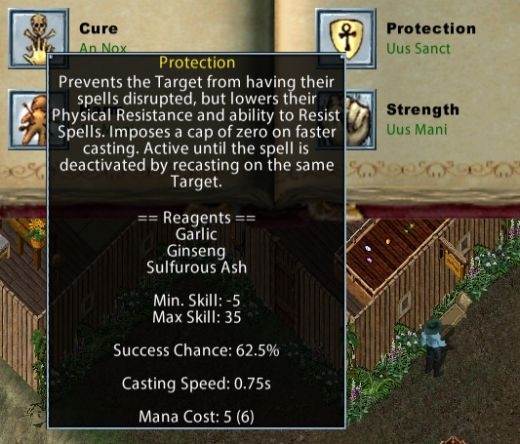 He is able to cast the 2nd level spell with a fair success chance due to his shadow Magery skill of 20 via a human's Jack of All Trades (JoAT) racial ability.
But if a Gargoyle character with 0 Mysticism looks at a spell in his book, the information is incorrect.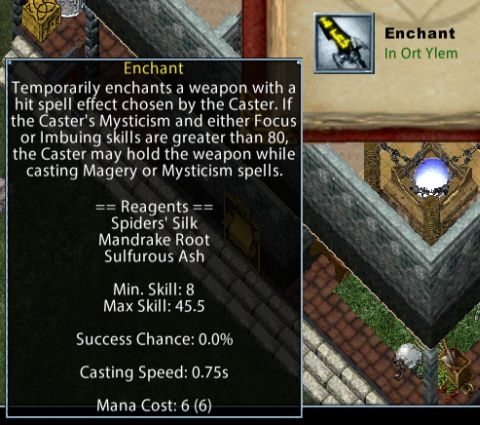 Gargoyle's do not have JoAT, but they do have the Mystic Insight racial ability. This grants them a shadow skill level in Mysticism of 30. So he is incorrectly told he has no chance of casting Enchant, when in fact he has almost a 60% chance of doing so. Similarly, he is told he has 0% chance of casting Healing Stone, when his success rate will be about 80%.
I never noticed this disparity before today when I was preparing to make a post on a related topic But I believe it is a bug that should be fixed at some point in time. Not high priority, but obvious once you see it.

Rock (formerly Imperterritus VXt, Baja)