ToS not up-to-date
<!–– 1941 ––>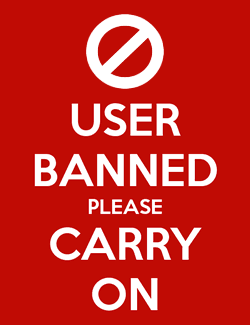 JollyJade
<!–– closing ID=FDP or NOFDP 2001 ––>
Posts: 578
Well, I was trying to bring attention to this earlier, but so far nobody seemed to care.

The ToS at the bottom of the page is outdated by some rules only written in some newsletter somewhere.

Mariah keeps telling me Mesanna is to busy to update 1 paragragh of text. I hope she will find 5 minutes after she is done dyeing rares and playing event coordinator for those she likes.

This thread should just stand as a reminder that the ToS linked on this page, is in fact not the ToS in effect.

Added a little poll for the fun. Cheers!
When will the ToS be updated?

2 votes

2019

&nbsp

0.00%

2020

&nbsp

0.00%

2021

&nbsp

0.00%

2022

&nbsp

0.00%

soon

100.00%

never

&nbsp

0.00%
Just a troll who got told by lesser trolls (moderator classification)
This discussion has been closed.