VvV Item Abuse By Non-VvV Participating Characters
<!–– 1941 ––>

username
<!–– closing ID=FDP or NOFDP 2001 ––>
Posts: 144
VvV items are being abused in Trammel similar to the old faction gear. Players that have no intention of PVP-ing nor leaving Trammel are able to claim 4 artifacts for free without ever doing anything in the VvV system. These artifacts last a VERY long time despite having the 'Antique' property and are more powerful than their original counterparts. This goes against the spirit of these items and devalues a lot of bosses/content in the game.
I propose two easy changes:
No VvV points are given to new characters/guilds joining VvV
All VvV artifacts receive an additional "Cannot Be Repaired" tag
Combined both of these changes would impose active participation in the VvV system to continue the use the artifacts.
What's my incentive to get a real Ornament of the Magician? Crystalline Ring? Crimson Cincture? Primer? Etc.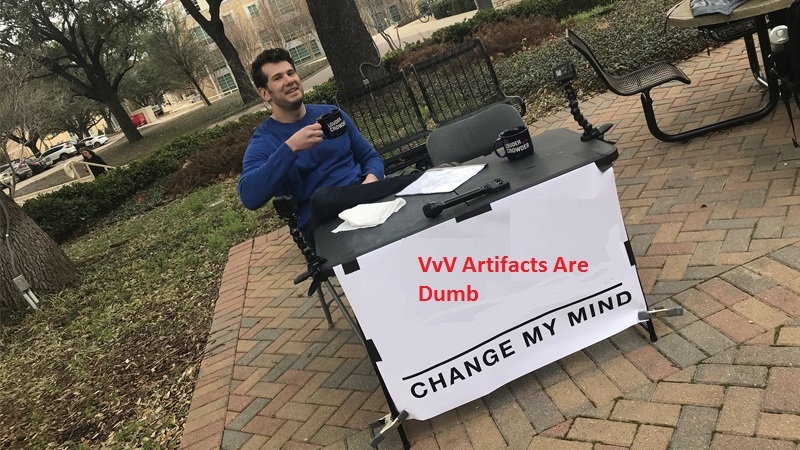 Make this your signature if you are tired of Vendor Search being broken, over 1 year and counting.
Vendor search rendered useless after Publish 106 – Forsaken Foes on August 14, 2019.