Costume Design Contest - Don't Hate Me Dev Team
<!–– 1941 ––>

AmberWitch
<!–– closing ID=FDP or NOFDP 2001 ––>
Posts: 231
Cetric posted the following in another thread here and it got me thinking that this deserves a thread of it's own.
Cetric:

Meanwhile on other places on the internet.... The work people do for free. Broadsword should take note. Not just in the art department, but systems, mechanics, PvP, pvm, events, game mechanics, achievements, questing, you name it.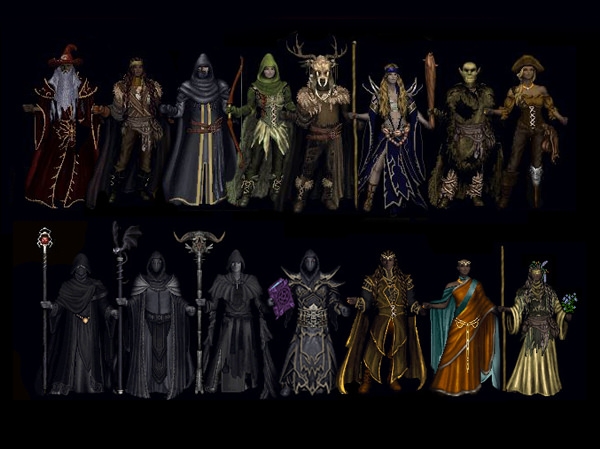 \End Cetric
Now that we have a few house design contests under our belts and we have shown the Dev Team that we do indeed have the game's best interest in mind (for the most part! lol) maybe they could offer up a costume design contest.
Just some thoughts.....
The Dev Team could give us the basic char template artwork so all submitted designs start off with the same size, shapes, etc. Give us the rules on what the requirements are for submissions. JPG, gif, I dunno, not my field but maybe someone else who does graphic arts can offer up these details.

In order to qualify all designs would have to be submitted in all views (north, south, east, west, bending, walking, dead up, dead down, CC, EC and what ever else I'm missing). Yeah, to me it's a lot but maybe that's what it takes to do this.

As far as I'm concerned I wouldn't care if it were just the Dev Team that has voting rights. In fact I think that would be best. To keep things viewed as being fair by all parties the designs would be submitted to a disinterested 3rd party who would remove any names, labels etc that would identity who the designer is and then submit them to the Dev Team.
Anyone caught posting their designs to either forum prior to the contest would be disqualified.

Basically, what I'm trying to do here is to make it as easy as possible for the Dev Team to say Yay and not Nay. Have any thoughts, ideas on how to make something like this happen/work? I'm sure there are tons of artistically creative people that would love to have the opportunity to do something like this.

Kind regards.
AW