Oceania Players Answer the Call to Arms!
<!–– 1941 ––>

EM Tycho
<!–– closing ID=FDP or NOFDP 2001 ––>
Posts: 78
Event Moderator
A letter from Inquisitor Pierce to Lord Blackthorn:
SIRE,
THE ORDOS MUSTER AND TESTS STARTED WEAKLY, I MUST CONFESS. ONLY A SMALL HANDFUL OF HOPEFUL MEMBERS ASSEMBLED AT THE HALL. THOUGH LOW IN NUMBER, THEIR COURAGE WAS ENORMOUS, SO I BEGAN THE TESTS DESPITE THE LOW TURNOUT.
OF PARTICULAR NOTE, TWO ADVENTURERS, A CITIZEN NAMED 'ZERTAS' AND A CITIZEN NAMED 'FINK', DISPLAYED AMAZING FORTITUDE IN TRYING TO DEFEAT THE TESTS ALONE. WHEN NO OTHERS INITIALLY ANSWERED THE CALL, THEY FOUGHT ON AGAINST INSURMOUNTABLE ODDS.
THE COURAGE OF THESE TWO INSPIRED MORE WARRIORS TO ARRIVE, AND SOON WE BEGAN THE TEST IN EARNEST. I HAVE ATTACHED A LIST OF POTENTIAL CANDIDATES RECEIVED THUS FAR.

WE WILL CONTINUE TO PREPARE THE ORDOS FOR THE EXTRA-ORDINARY TASKS NEEDED IN DEFENSE OF THE REALM.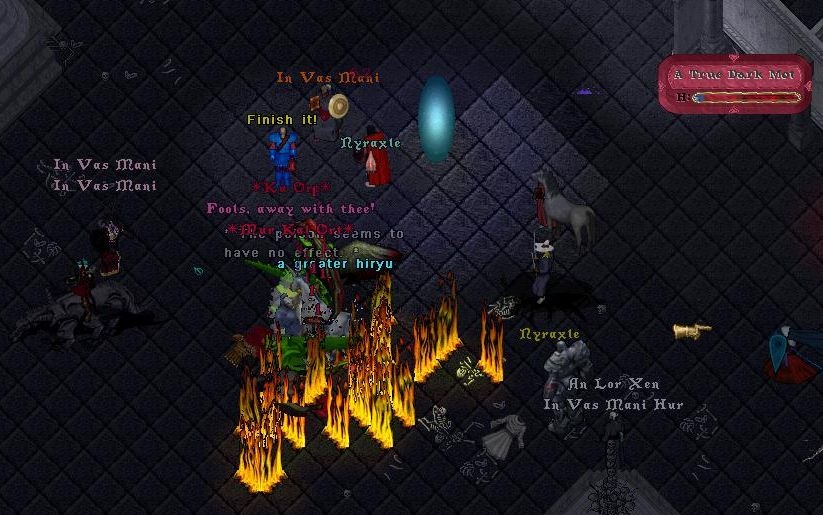 INSPECTOR PIERCE,
COMMANDER, ORDOS OCEANICUS