Who ever heard of a game called Multima?
<!–– 1941 ––>

SwordofExcalibur
<!–– closing ID=FDP or NOFDP 2001 ––>
Posts: 95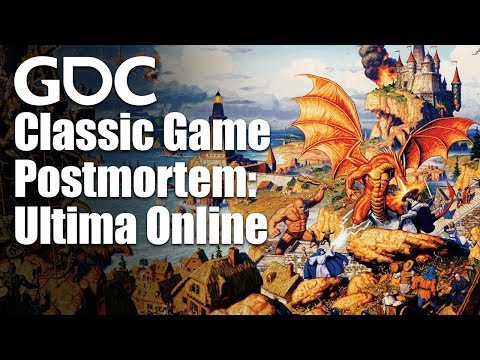 I found a very wonderful, informative, video of Richard Garriot and Starr Long giving an exhaustive history of the UO franchise, it's birth, and it's existence post-mortem.
This sheds a lot of light on our beloved MMO. It also gives insight on the player base and how the system and hierarchy of the game's support works, not to mention, how the game was viewed and received, the game's tie-in to Ultima 9, the designers, producers, and programmers, and their views and history. It even explains why llamas were so important to UO. lol
Thought provoking was the major word that came to my mind.
I hope everyone enjoys.
Did you play the beta?

6 votes

Yes, I paid 5$ to start the game!

50.00%

No, I was in middle school, no job, no clue, and out of the loop!

50.00%
Dennis the Peasant: "Listen. Strange women lying in ponds distributing swords is no basis for a system of government. Supreme executive power derives from a mandate from the masses, not from some farcical aquatic ceremony."
Arthur: "Be quiet!"
Dennis: "You can't expect to wield supreme power just 'cause some watery tart threw a sword at you!"
Monty Python & the Holy Grail