What i am missing in customizing a house/castle and other problems
<!–– 1941 ––>

Trismegistos
<!–– closing ID=FDP or NOFDP 2001 ––>
Posts: 159
During building a custom house with castle footprint, i recognize that i have some issues with missing parts.
1. I miss round roofs parts.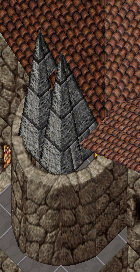 or
are choosen as solution.
2. When building floors, especially in round rooms, i have to integrate additional elements, so that the floor tile is not shown outside the round wall and all floor tiles are valid (not orange)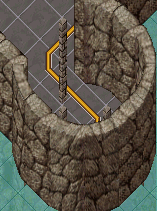 Or again for bigger sized roofs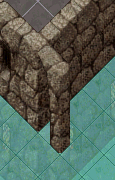 3. There are no bright round walls. I have to use this castle walls.
4. Same with secret doors. Every castel need a secret door. Only stone doors are possible.

Even roofs are a challenge, i miss mostly round parts for building them.