Wall of stone script client discrepancy
<!–– 1941 ––>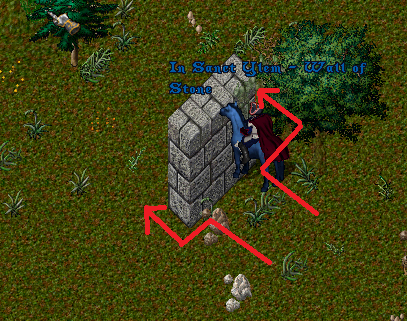 "(Unofficial client users have a script as standard to automatically place a wall of stone infront of players actively used on prodo shards) But even if wall of stone is placed manually, on both unofficial client and Enhanced client if you hit the top or the bottom of the wall, so 2 out of the 3 tiles -you will automatically run around the wall. But on classic client official you get the snap back effect that you encounter on the front of houses you're not accessed to on ALL 3 tiles., this gives an unfair disadvantage to those on official classic client over the other 2 clients.

Request to change the wall of stone to act like solid object (EG hitting rear or side of house, so remove snap - back effect) to even out client discrepancy between the 3 clients on use on production shard.
Disclaimer: posting fault with official client is NOT an advertisement nor endorsement for unnamed unofficial client as EC has the same behaviour as unofficial client"

Posts on this account have been pre filtered from personal comment or opinion in an effort to suppress conservative views in order to protect the reader.