Napa Valley Rares Museum is open!
<!–– 1941 ––>

Qikdraw
<!–– closing ID=FDP or NOFDP 2001 ––>
Posts: 8
I've been meaning to set up a page like this for awhile, but the old location on the north side was small and I knew I'd need a bigger plot. Now that I do, I'm getting this out there.
The purpose of the museum is to highlight Items there were dropped on Napa alone. Anything that was multishard is not included (unless its to pair a Napa specific item with armour, such as the Ranger Boots with the old ranger armour). Napa is where I started back on Dec 19, 1997, and where I met my wife of 16 years. So this is me giving back to an awesome community and showing what really cool stuff our EMs have given our community through their events.
At the old location I had books on the ground detailing the year, season it came out, how many were made, if known. I have not as of yet done with this one. If you think that is something you would find interesting please let me know.
I want to thank Jynxx who donated the EM crafted bow that he was given at the First Annual Archery Contest, which meant I had the first year and the second that I already had. Which is really awesome, and very much appreciated.
Below are some pictures of where it is and what I have currently..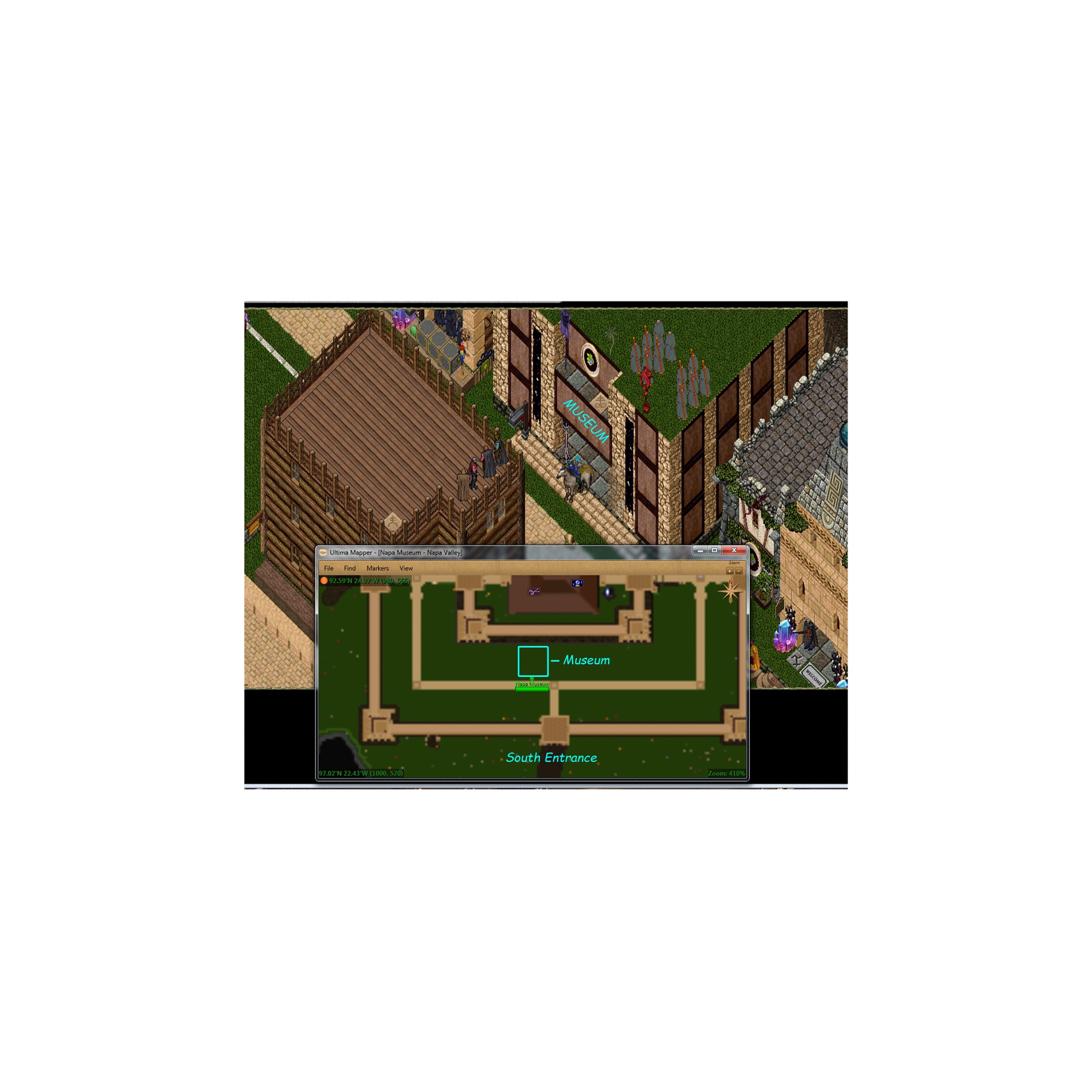 Thank you for taking the time to view this post. Please let me know in comments if you'd like books detailing info on the items.
ICQ 691 986 903

My Signature picture from the original UO Forums.