My Contribution To Living Small (house)
<!–– 1941 ––>

EricBloodaxe
<!–– closing ID=FDP or NOFDP 2001 ––>
Posts: 10
I've built my cottage, my retreat from big city life in UO, where I can hop on the boat and do some fishing, some cooking, some reading and gardening. This is what I've built so far, keep in mind that this is just the 'shell'. Little touches are still to come, such as perhaps my favorite book on the bed, a fruit bowl or some dishes on the counter, a strawberry pie cooling on the table, my trusty fishing rod acoss the locker, a wheelbarrow in the yard, a duck in the well and/or a vendor out front to greet visitors and offer them seaward goods. Who knows.
Exterior: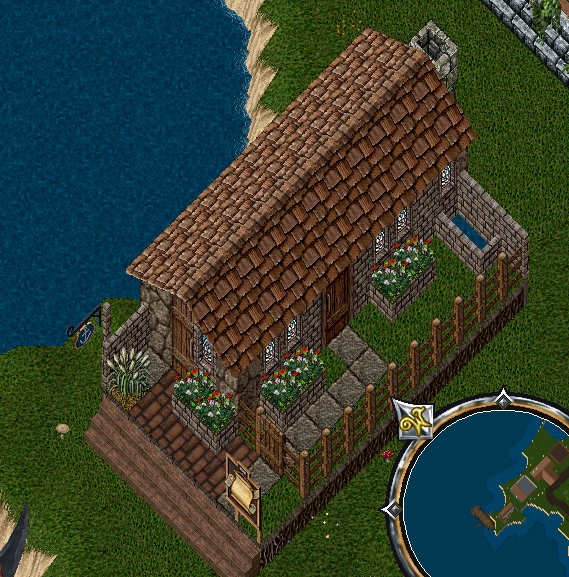 Interior: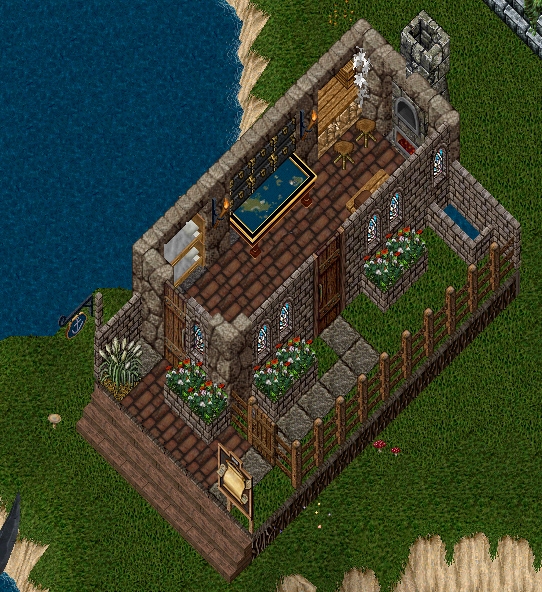 The plot is 8x13 (1771 secure storage with 40% bonus) but it can be reduced to a 7x8 and retain all of it's charm. The right side can be brought in 1 tile and the back moved forward 5 and it's equally charming(in my opinion, of course).
Just curious, would you change anything?
Ready, Willing and Able