Nox/Necro/Mage Build - Advice on how to use him
<!–– 1941 ––>

Thaleus
<!–– closing ID=FDP or NOFDP 2001 ––>
Posts: 15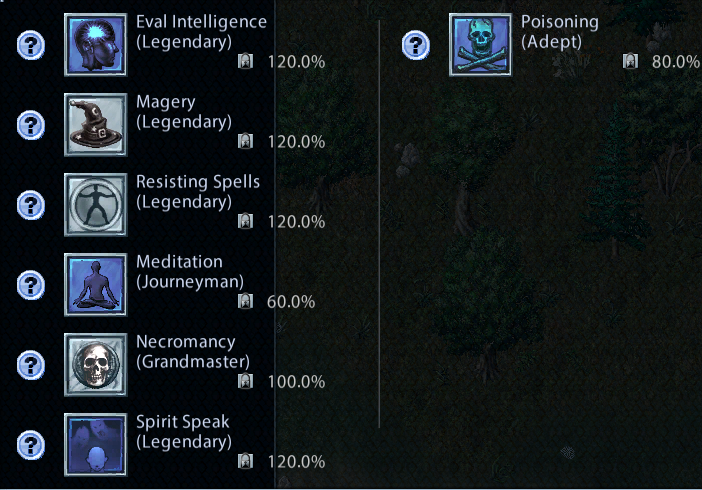 This is my Nox Mage that I built several years ago. He is the only character I have that has a perfectly built template, but even back in the day I never really spent much time using him. I just returned to the game and I'm settling on who I want to spend time with for PVM. I figured he was a good choice since he has a fully built template.
My Questions:
Is this still a valid build, or does it need changed?
MAINLY, how do I play this build? Just a general overview to get my started. Thank you for your help!