Siege Perilous Sea Battle ! Saturday 14th March 3PM EST (8PM UK)
<!–– 1941 ––>

Magichands
<!–– closing ID=FDP or NOFDP 2001 ––>
Posts: 139
edited March 2020
in Siege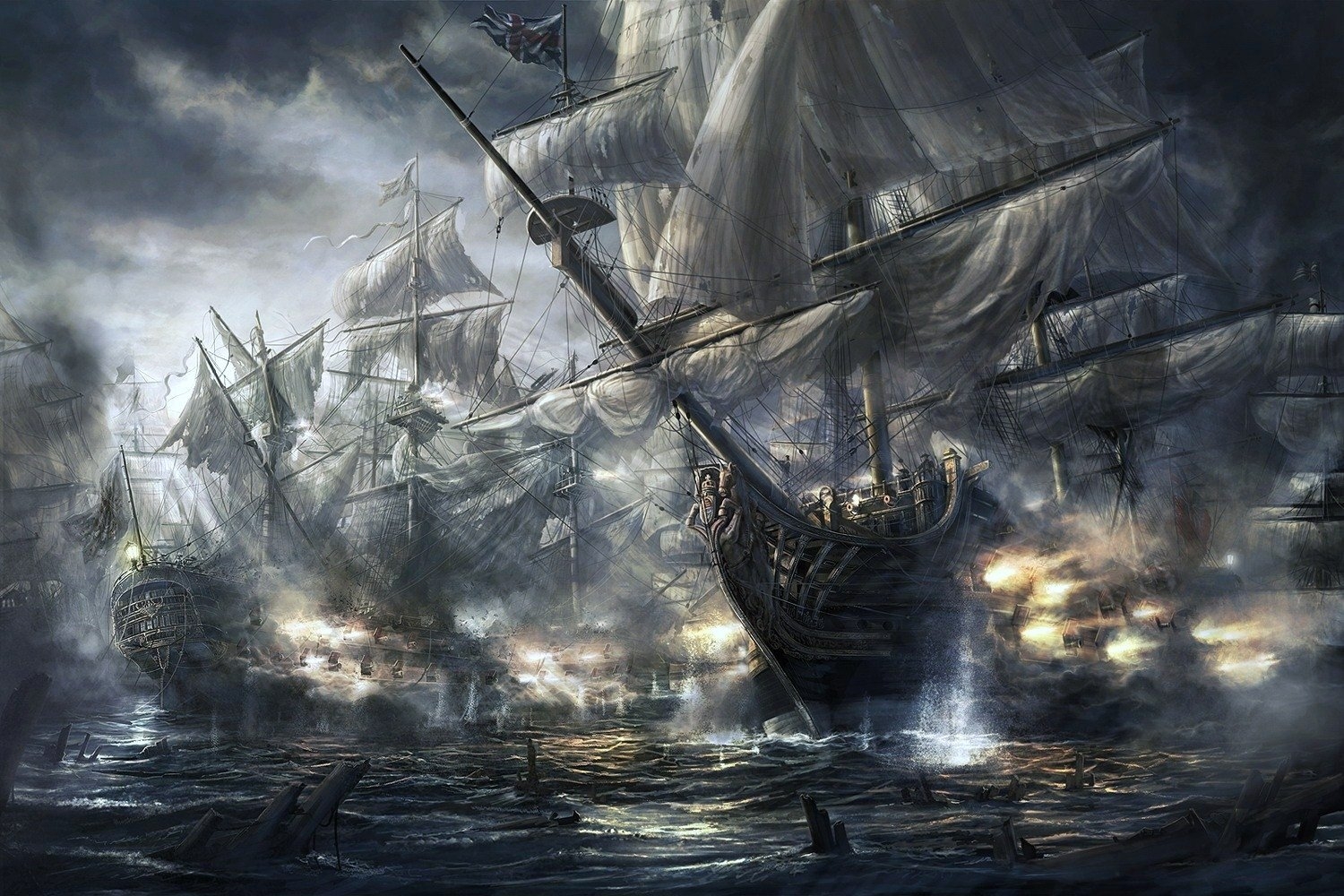 Arrrrrrrrrrr ! Arrrrrrrrrrrrrrrrrrrr !! Arrrrrrrrrrrrrrrrrrrrrrrrrrrrrrrrrrrrrrrrrrrrrrr Siege Perilous Citizens !!
I'm here to invite all brave sailors of our shard to a new event that we'll try for the first time ! A Sea Battle, Saturday 14th March at 3PM EST (8PM UK)
Yup you read well: a true battle between ships ! The purpose of this event is to have fun all together trying to sink the ships of your enemies !! The important will be not killing people but sinking their ships, so they cannot stop you for being the last ship, in good shape and with a crew, on the zone of the sea where we'll choice to fight !
I know that being the first time it's a bit hard set up everything well, but here you'll find some rules that i tought to use for the event and that will make the event "more fair" possible.
The only ship allowed is the tokuno ship. I know that Galleon has more HP and that Orc Ship make more damage, but i'd like that more crew possible will join the event so the only way is using the tokuno ship that can be bought from anyone from the NPC. (in case someone will not have enough money to buy one but they have the crew, tell me and we'll help)
Each Tokuno Ship can have 5 cannons (if you cannot make them or you cannot afford to buy, tell me and we'll help)
Each Tokuno Ship will have 100 ammos for cannons. How use them, it's a choice of the crew (if you cannot make them or cannot afford to buy, tell me and we'll help)
Each Tokuno Ship will have a crew of max 3 people (if your group has more than 3 people, nothing will stop you to use 2 ship).
Each member of the crew will wear a cloak with the same colour and will wear a suit with 70x5 resistance and 100 LRC (for mages) and 42 SI (for melee). No special book or weapon are allowed. Only GM Weapons or Bows all allowed. In case of archers you can bring arrows/bolts. So don't bring any fancy suits because is not allowed. We'll provide everything for all that will need suits or weapons.
Once your enemy ship is sunk, you can jump on it and get their ammos. Fighting between crew is a your choice but please do that in a respectful way. The purpose of the event is to sink the other ships, not to make in pieces people lol.
The battle will be in this zone: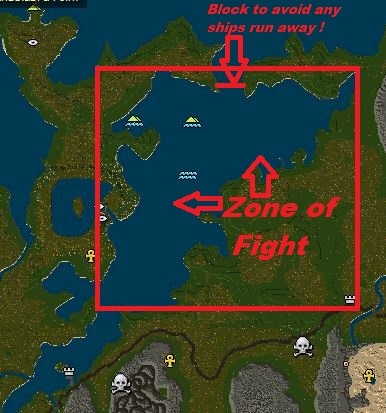 The last ship with a crew able to sail, will be the winner of the event.
Prize: 1st Place (1.2 milions and a shirt with the title: King of the Sea Battle), 2nd Place (600k), 3rd place (300k). The price will be shared between the crew.
We'll meet at UWSP Town around 2.45 PM EST (7.45 PM UK) so we can set up everything and then we'll move to the zone of the battle.
As always all are invited but remember that is an event for having fun, not for your personal war !
In case someone have any suggestion please post here !
See you soon !!
P.S. Remember that for this event High Seas Expansion is required !