A Clue! Willows Obi ??
<!–– 1941 ––>

Rock
<!–– closing ID=FDP or NOFDP 2001 ––>
Posts: 567
While my mage was filling in a runic atlas for another character, he came upon something he could not pick up in front of the dungeon Destard: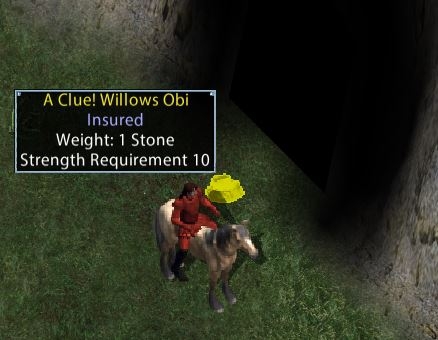 What is it a clue for, and why could he not pick it up?

Rock (formerly Imperterritus VXt, Baja)