Tardis from " Doctors Who" in Brit on Atlantic.
<!–– 1941 ––>

Zed
<!–– closing ID=FDP or NOFDP 2001 ––>
Posts: 33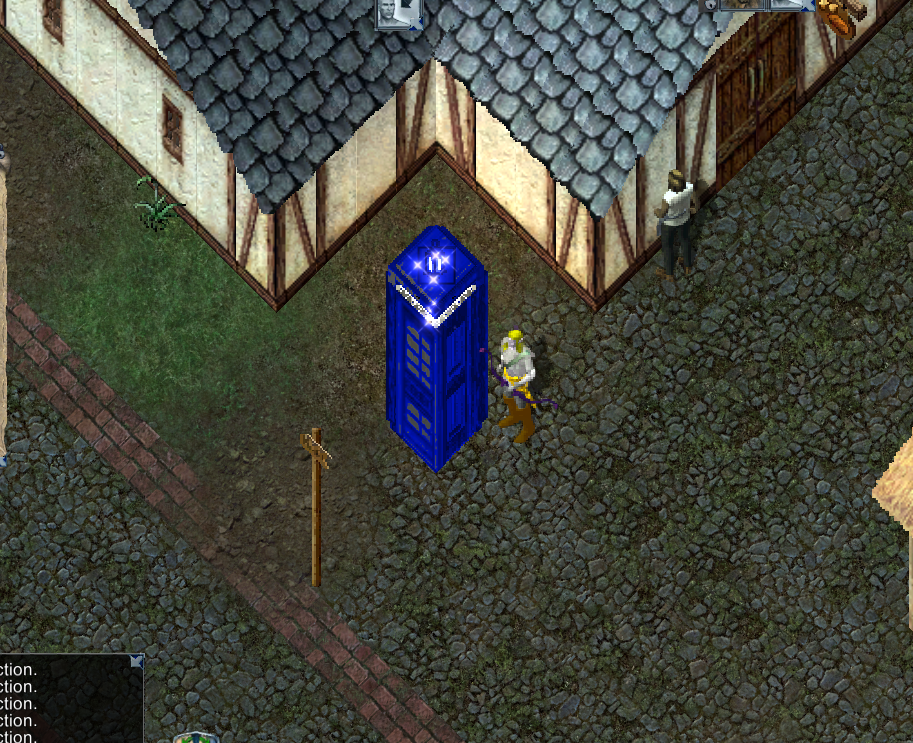 Maybe everyone has already seen her,but i was very pleasantly surprised to see the Tardis in Britain !!! And I want to say thanks for the Tardis in UO ! ) Maybe someone knows if there are still references in UO to the Doctor?)
This city needs a new hero !
Vendors with excellent armor and weapons are always waiting for you on Atlantic )