UI Assistance
<!–– 1941 ––>

MissE
<!–– closing ID=FDP or NOFDP 2001 ––>
Posts: 774
So I loaded up Pinco's for the first time in ages to see if the lag I get with that UI had improved any. It hasn't, it is still like trying to play in quicksand.

Went back to the Default UI to find that my Journal has now completely disappeared, on all characters on any account I log into, as has the spell text above my head when casting heal etc.

In fact, just checked ALL MY OVERHEAD TEXT has disappeared, spells, chat, pet commands, the lot. I get no text at all.

Any ideas on how to get it back, I cannot play without a journal or text.

I am also getting a script error message when loading up the game in the default UI on the patch screen.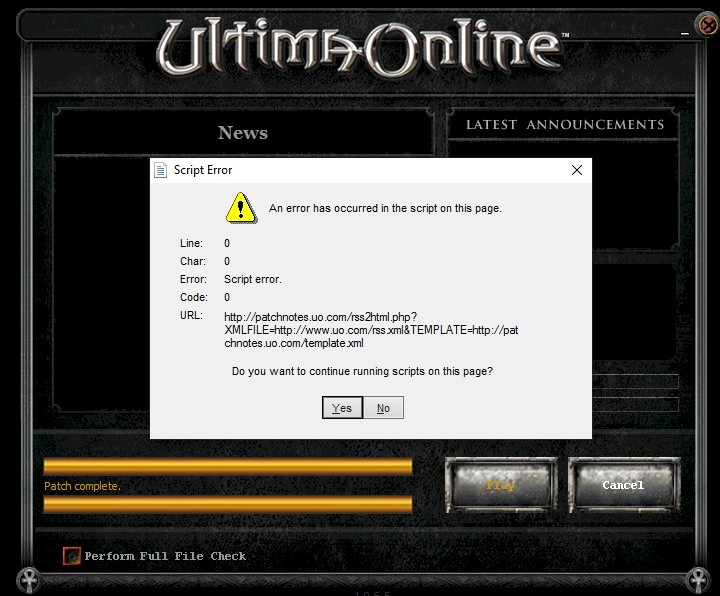 Cheers MissE
For more info about Angelwood Warehouse Events go to the
A.W.E Forum