Treasure Hunting testing changes 05/28/19
<!–– 1941 ––>

Violet
<!–– closing ID=FDP or NOFDP 2001 ––>
Posts: 355
I wanted to revisit some of my earlier criticisms and thoughts:
I did:
5 total
:Ranger, Artisan, Warrior Fel
Trove
and
1
Mages Fel
Horde
with
150 luck.Artisan loot is much better.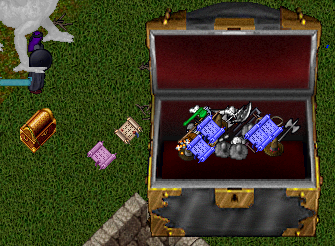 4 crafting related blues, 1 blacksmithing pink, 1 skull rug
They added in hats with the artisan trove which makes it much nicer.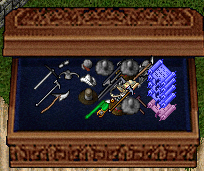 The 5 pieces on the left were legendary, including glasses. Lots of major and greater. There were circlets included in the loot too.
Lockpicking
: No items appear to be lost from failed lockpicking, I did get several Grubbers stealing loot. Will have to get
@khyro
to confirm this later on with the EC client.
Remove Trap
at 0 is a great incentive to level it to 100, you have to stay near the chest .0 Remove trap was interesting to experience on a Trove map. I will comment more on this later. At 100, I had up to 5-6 failures where I had to start again and each time a new shadowy blue guardian was summoned. (The puzzles actually seemed to take less time to do. I will miss them). I think this is a fair compromise. The group will not be bored now when the treasure hunter is removing the trap (if people do it in a group)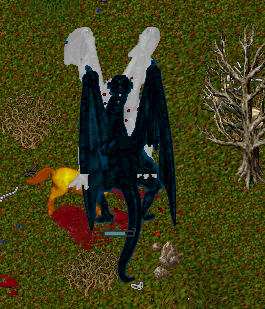 (
if only we could tame them

)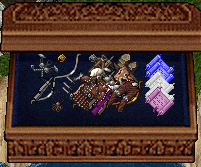 This warrior trove had two power scrolls, 2 blues, 1 pink related to warrior skills. It included 3 legendary items (on the left) and a ruby octopus necklace.
Gem/Gold bags in all chests.

There were some sort of combo of scrolls in all chest, so even if the drops sucked, they were still worth it. In fact, got a nice taming and discord pink!

Mage Horde: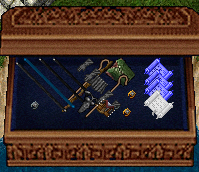 1 legendary, several major and greater artifacts.



I will do additional testing tonight, but I have a busy week this week. If only the devs can give me something to test on my weeks off (last week

)
Overall I'm happy with the changes so far. A lot of the issues I found with the previous incarnation were addressed. They give an incentive for having 100 remove trap without forcing it.My initial criticism is the shadow blue pets are too pretty to not be tame-able.
This discussion has been closed.