The Red & Purple Plant Shop Reopened and More Coming!
<!–– 1941 ––>

Evil_Pixie_Works
<!–– closing ID=FDP or NOFDP 2001 ––>
Posts: 109
The Golden Gardeners are stocked with all types of grown plants ready for sale!

More on the way.

We also have a vendor just for the new type wheel-barrel grown plants that can be dyed with plant dyes. These dyes change the color of flowers or highlights that will make them more custom for your garden.

More of those plants are on the way too!

The Red & Purple Mini Mall is still open for anyone wishing to place a vendor. FREE! Just keep looking good, keep stocked... make gold.


Why keep a small collection of vendors in the middle of no place? Even 1k travel fee/tax can spoil a deal on lower-end goods. Runes can always be found for the Red & Purple... and a teleporter exists just outside the Luna South Gate.
Just an idea of what's wanted:
- Treasure/Loot... worth wild armor and weapons.
- Imbuing Goods specialist.
- Treasure Maps (sell fast at times!)
- Stone Goods, Décor: Tables, Chairs, house add-ons.
- Colored Ingots and Woods Specialist.
- Plant Dye Specialist.
- Potions Specialist.
*Specialist, being socking the vendor with only these goods.
(You can own more than 1 vendor, clearly.)

Some of the things you can always find at the Red & Purple:
- Recalls!
- Ammo. Arrows/Bolts.
- Seeds of Renewal.
- Savage Kin Paint.
- Iron Ingots, Normal Boards, Enhanced Bandages, Food.
- Message in a Bottle (MIB) Vendor "Peggy Hill" has loads!
- New Blank Runebooks, "World Renowned"
- Ship Cannons (specializing in LARGE).

Not to mention all the rares and other goods on many vendors!

Anyone is WELCOMED to place a vendor and sell odds and ends! No problem.

FACT! You CAN NOT see all the vendors by shopping off the house sign! Come in... look around. It won't kill you.
Stand in a group of vendors. Say "Vendor Look". See loads of goods at the same time. :-)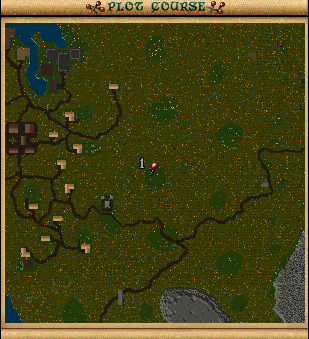 Owner of the Red & Purple Mini Mall, established 2001.
-
The Red & Purple Pixies of the Yew Wood [Town] Atlantic Shard.
Proud member of the Department of Mayhem.