STOP CLOSING THREADS THIS IS NOT NAZI GERMANY!
<!–– 1941 ––>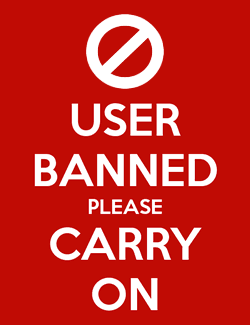 SaulGoodman1
<!–– closing ID=FDP or NOFDP 2001 ––>
Posts: 285
Or is it?

Definition of a forum:
a meeting or medium where ideas and views on a particular issue can be exchanged.
"we hope these pages act as a forum for debate"
Stop shutting peoples threads down because YOU DON'T LIKE THE RESPONSES GIVEN!
Ever heard of FREE SPEECH?
Everyone shall have the right to freedom of expression; this right shall include freedom to seek, receive and impart information and ideas of all kinds, regardless of frontiers, either orally, in writing or in print, in the form of art, or through any other media of his choice.
This discussion has been closed.