Making a Skree to use for the upcoming Swamp Champ Spawn
<!–– 1941 ––>

Pawain
<!–– closing ID=FDP or NOFDP 2001 ––>
Posts: 7,746
Since the Skree is in the spawn on test Center, it gave me an idea.
The spawn is on unlevel ground so your pet will constantly getting stuck on the hills.
So make a pet that does magic to shoot at the spawn on the hills.
The Skree comes with Mysticism and Magery.
This pet is not a high damager and will probably be great for the first levels. It can kill s few things other levels and get credit on the Boss.
I like to use things that fit an events theme. its a little Swamp Dragon.
I put the info and a sort of a Guide here:
https://community.stratics.com/threads/making-a-skree-for-the-spring-dynamic-spawn.428954/
The Skree does not have a lot of intensity points to use. So you do not need to use any scrolls.
Just do not change the magic or it loses what it had.
This is what I call a disposable pocket pet: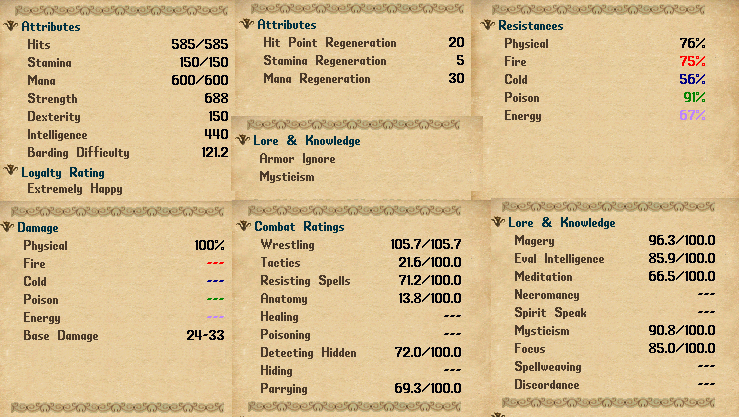 Works great on Pirates and sea creatures also. Since it can shoot from a distance.
Its fun having a pet that shoots rocks out of its mouth and casts Flamestikes.
You can tame one now and increase the skills by next month.
Focus on what you can do, not what you can't.