Meerly Existing : 26 May @ 5 pm EST
<!–– 1941 ––>

EM Kincaid
<!–– closing ID=FDP or NOFDP 2001 ––>
Posts: 147
Event Moderator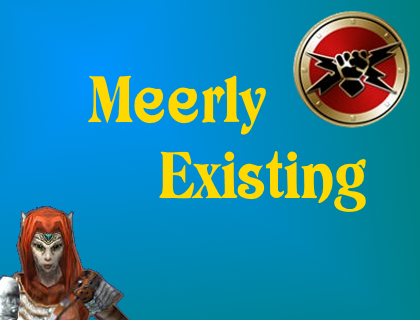 From the diary of the Royal Archaeologist's Assistant…
"This place is amazing! It's also horrible. The detail that has gone into the architecture is a testimony to the skill and dexterity of the Meer. They've poured their heart and soul into the design of their home! But then there's all these horrible pock-marks, and smouldering holes in the walls, and blood everywhere and orcs running around yelling and hitting things! I just can't take it! This is no place for a scholar like me! I'd rather be doing something more peaceful, like digging up treasure chests!"
Be that as it may, we DO still have orcs running around yelling and hitting things. The newly discovered area, home to a lost tribe of Meer, is still under attack. On the 26th May, you'll have your chance to help defend the Meer… or kill them, if you prefer. Nobody is forcing you to pick a side!
We will meet at the EM Hall as usual, at the start of the event.
Gates to the area will be available for most of the month – the only times they won't be will be if one expires before it can be refreshed.
Tagged: