My custom castle..thinking of rebuilding..
<!–– 1941 ––>

Minerva_Foxglove
<!–– closing ID=FDP or NOFDP 2001 ––>
Posts: 224
This is my Europa castle S of Skara, 62N-53E. It has lots of masonry walls and floors mainly the back half, and i was happy with it when it was finished and promised myself to never touch it again.....mainly because of the transp circle not working.
But now..some misstakes irritates me and the fact we got more and larger deco items like koji ponds wheelbarrows etc. So I could use more space.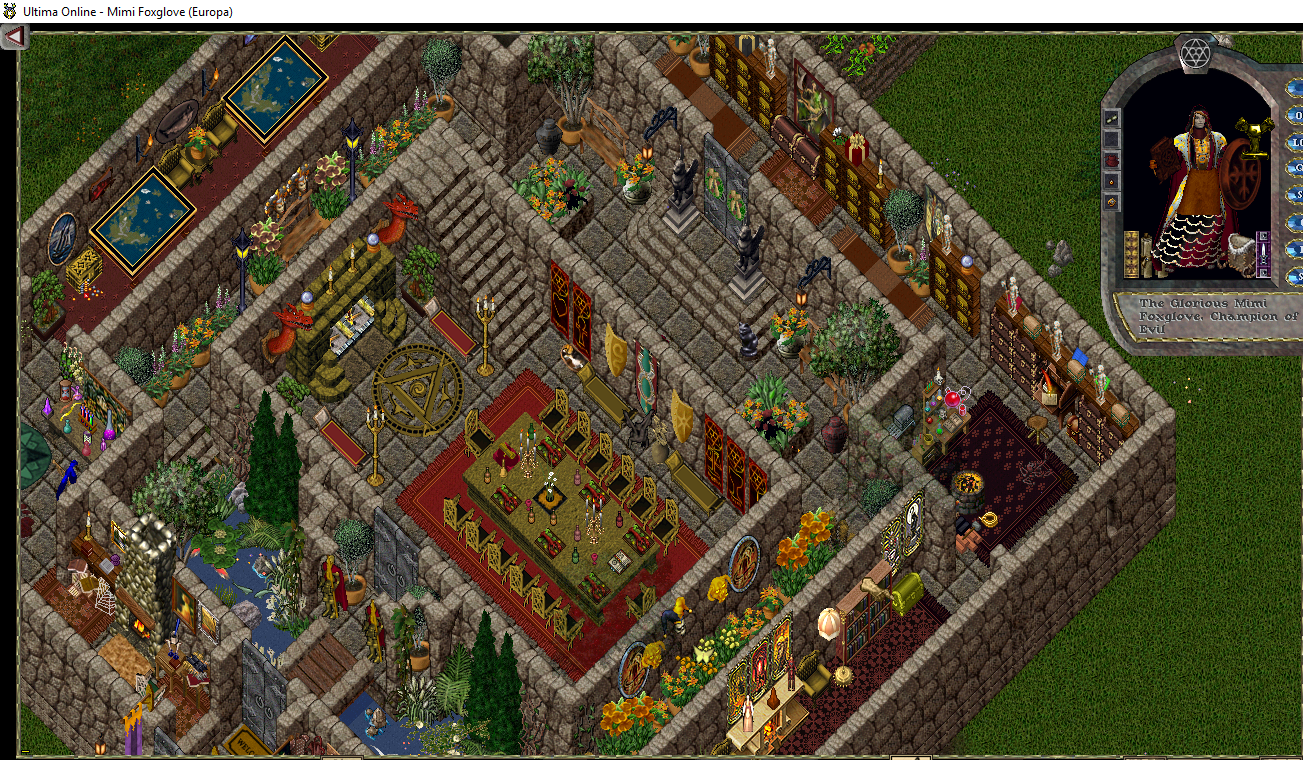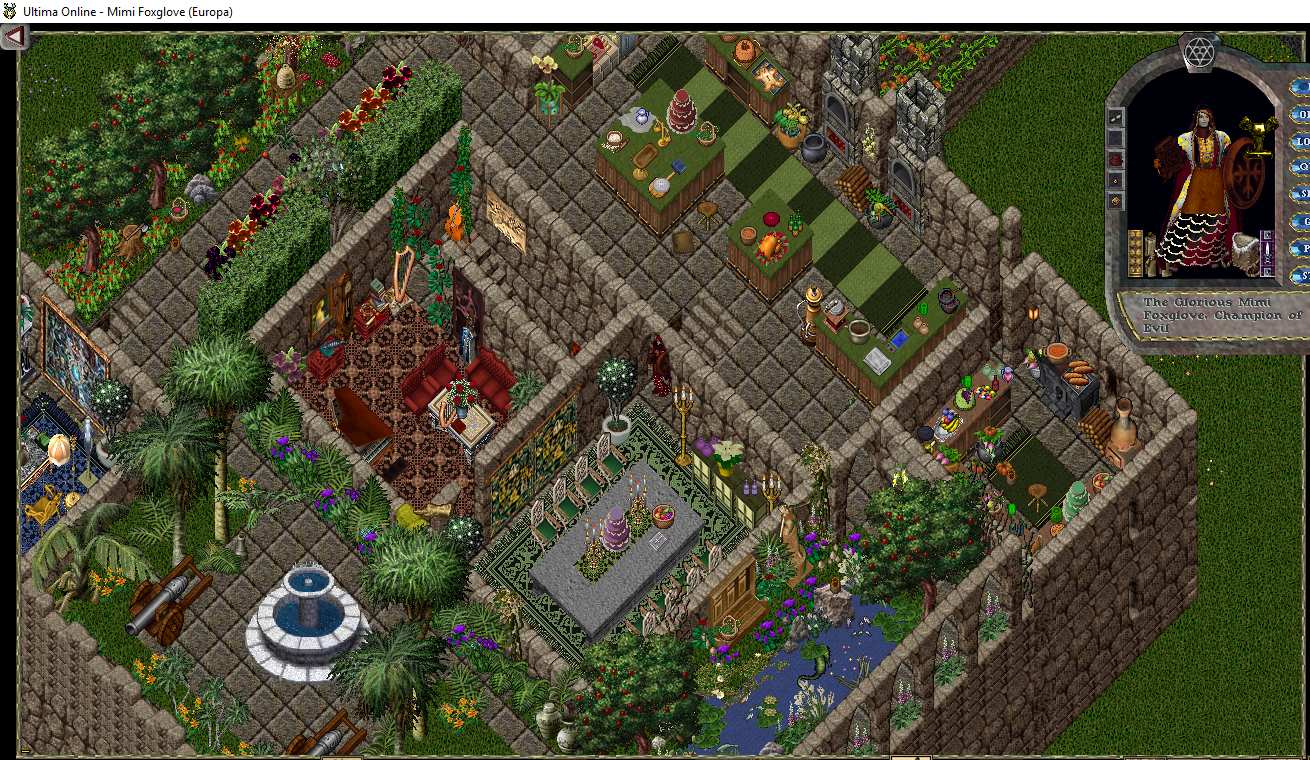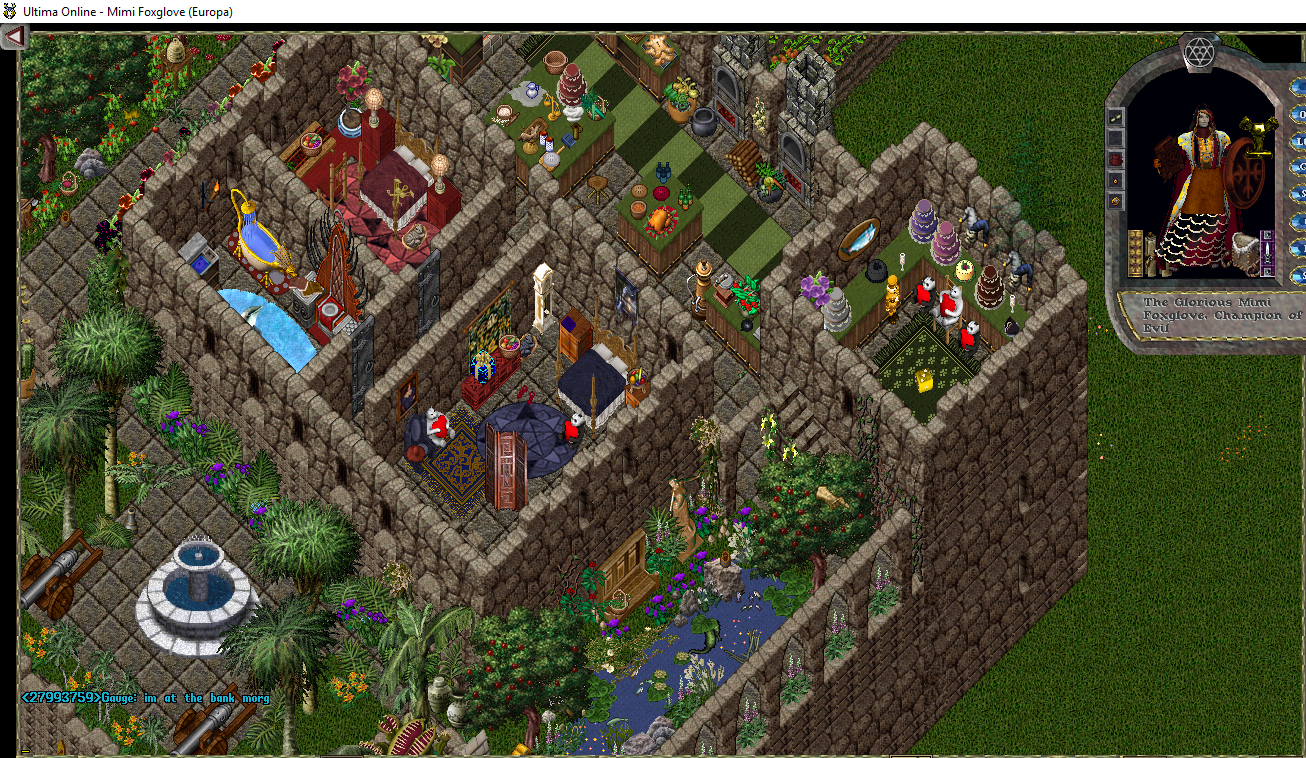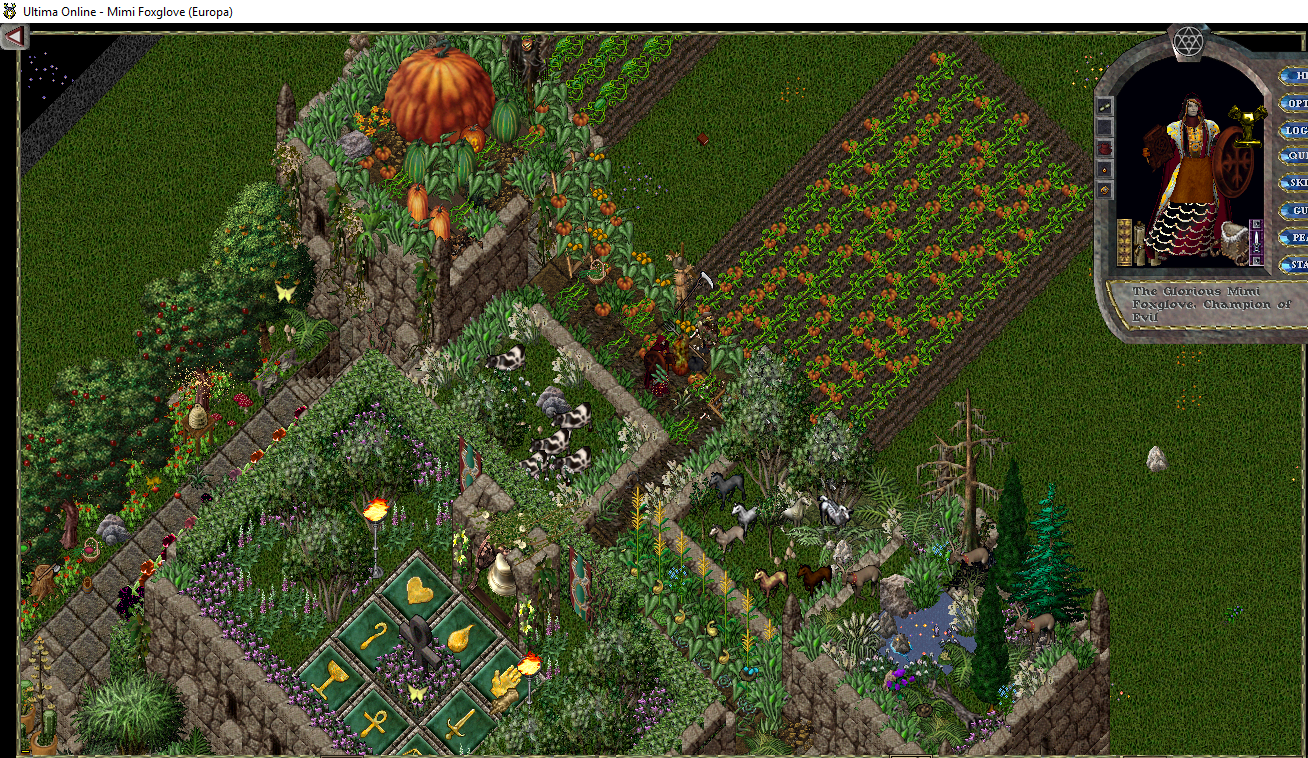 So I went to TC and made a cube as large as can be. With 31x31 surface on top and lots of space and even room for koji ponds.im still working on it ,some inner walls missing.
This took weeks to do, and I transferred my granite and grass tiles from Europa ower and ower , and started to decorate.The ponds are just amazing! And you can "dive" into them and place more deco items in them. Luckily they dont seem to fall under masonry floor tiles and break like dolphin rugs do.*touch wood*
As you see the old problem with shadows from trees spoiled the look downstairs. Not all trees makes this but cherry, apple , peach and classic holiday trees do,and all the way to the bottom lvl.
Plum tree modern holiday tree , maple ,willow tree and the ones from peculiar seeds doesnt thankfully.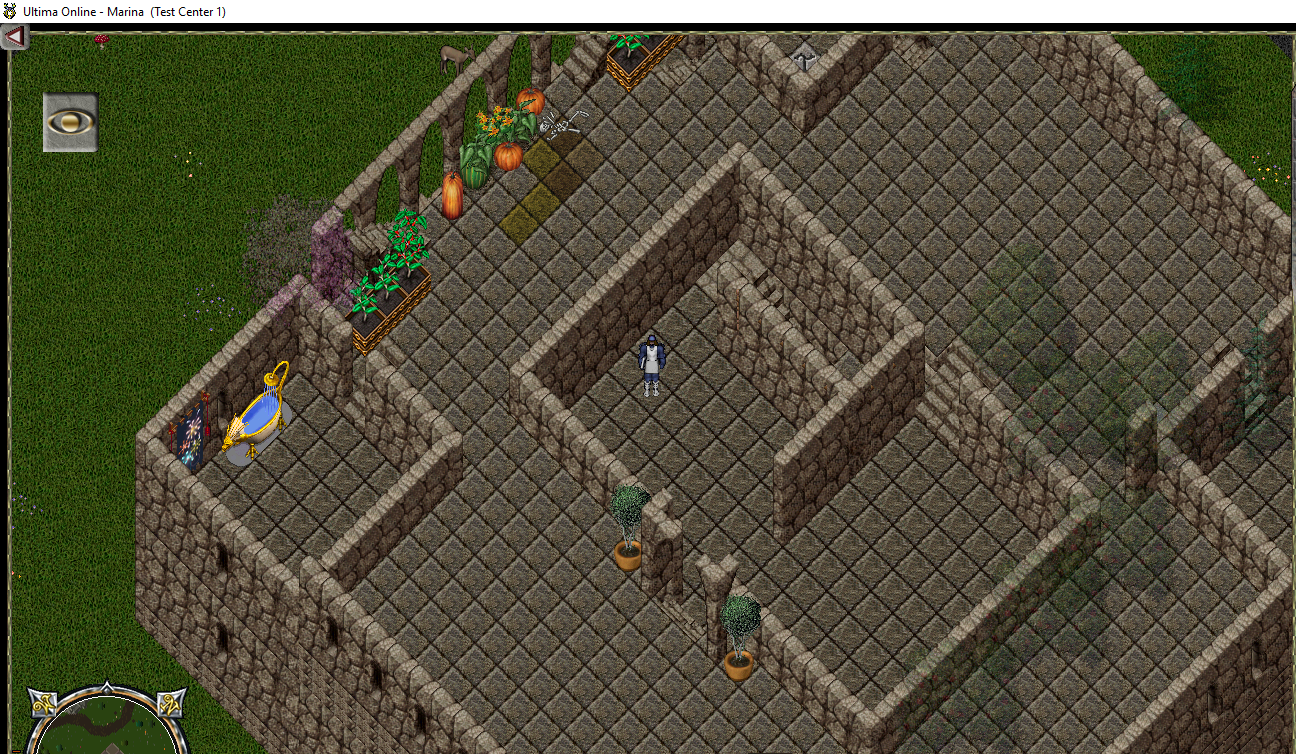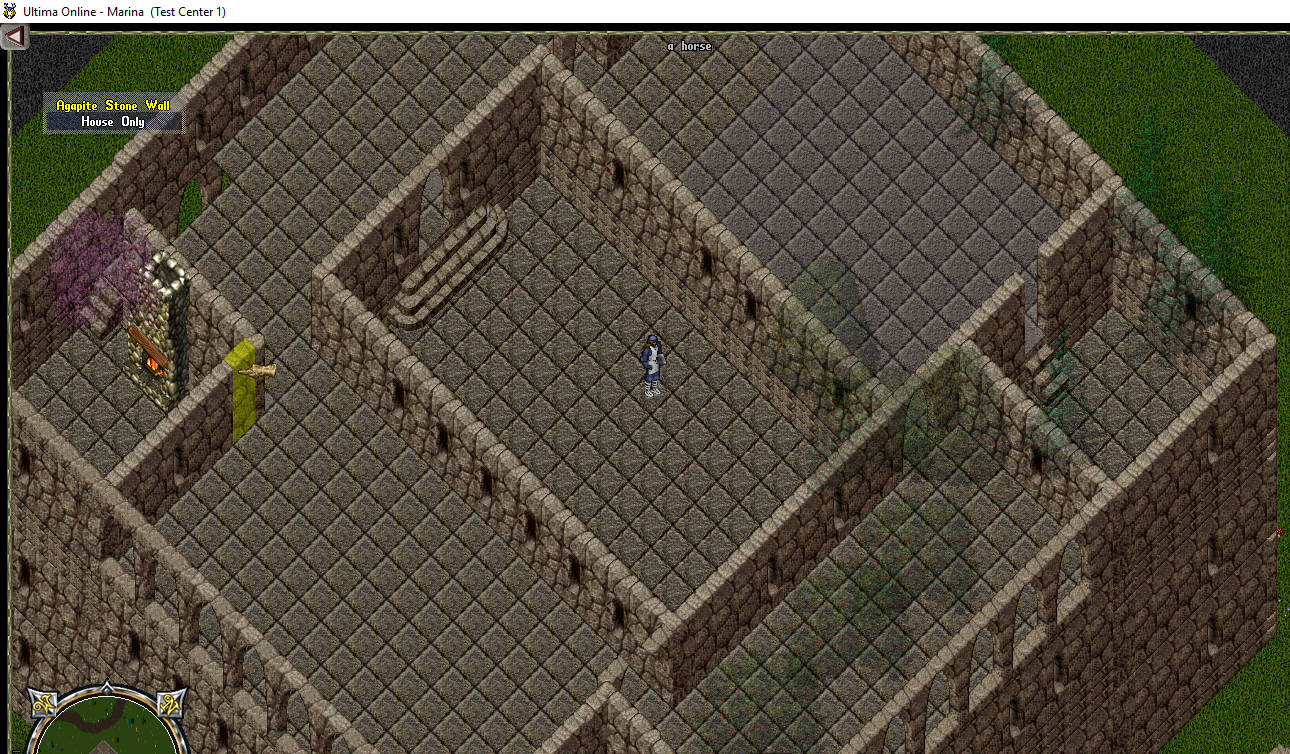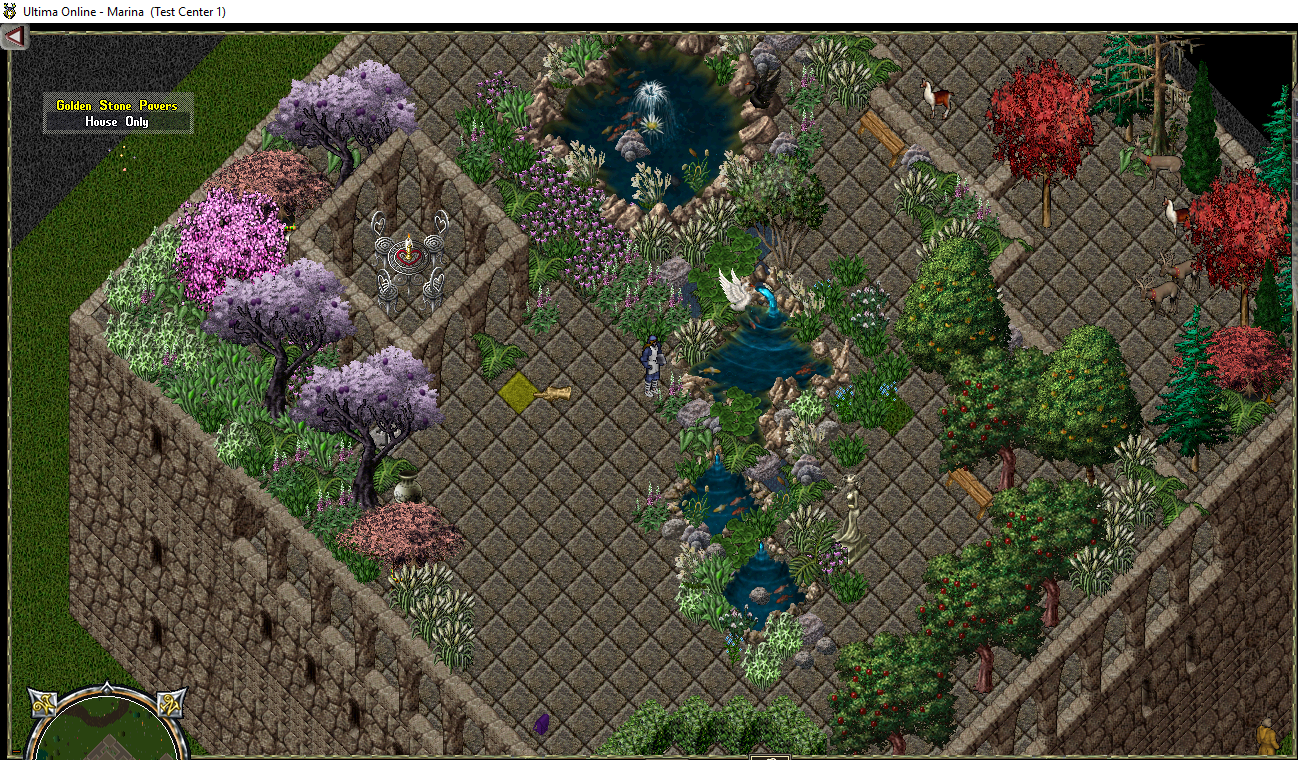 And now the biggest issue right now .
On the top lvl I can place walls , arches, statues , trees, ponds plants, rocks..that I have to raise one click so they dont fall under the floor tiles. Luckily the ponds stayed above the floor for weeks now.
All the grey tiles on the roof you will have to imagine as covered with grass. It was there, raised 1 click to stay above the floor. I added grassfor 4-6 days from Europa, the same tiles.
Then one day all grass was gone! 1 grass tile is all there is left, everythin gelse is there .
I know the low walls N and W out on the edges use to dissapear , pity but not as bad as losing grass!
Does anyone have any suggestions ? I just cant lose grass on Europa!