The Great Volcano
<!–– 1941 ––>

Guild Members are reporting that they are not getting the reward from the chief after digging up the required number of lava stones (5)

You uncover a lava rock and carefully store it for later.

They are on the quest, they are digging, and they are getting the message, but once they get five such messages and return to the chief he gives the message that you are afraid etc.. This is on Sonoma, not sure if other shards are having the same problem.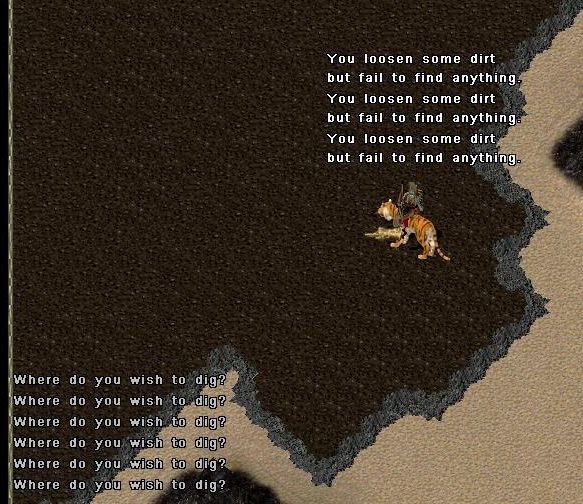 I went in with the quest to check, could not see any problems myself, but did not stay for the full require amount of stones. I had no problems digging. If I have time tomorrow I will stay till I get the full five rocks
Remove Trap = Bad News
for
Treasure Hunters
Drakelord#5598