Unusual Suspects - Wrong Answers Only! **Maybe Spoilery**
<!–– 1941 ––>

The Town Crier says we can share our discoveries. Drop a book in the Reward Hall mailbox (see "Unusual Suspects - extra" article in EM news tab) and the Town Crier can share your information.

ALSO!

I thought here we could share our ideas that did not lead to a solve. It may save others some time by elimination, or just be an interesting read how our various detectives think.

My own examples below:

I went to see King Blackthorn. He did not have further information for me, but I did a forensic sweep of his chambers in hopes to find some clue. I waited until dark to see if this face apparition return. No luck in either case.

Down stairs, I did speak to the chamber maid. She did have some directions but they lead to the same location as the gate at Luna bank, this as we know. I may return to question her further if I think of any way she may help, but I think she is far removed from the chain of evidence.

** SPOILERY MAYBE **

I have first location clue but my most likely answer to this reveal no suspects. However, the person who give the clue says "find that place, you'll find your first group of suspects", so perhaps they are not at this hinted location as such, maybe searching this location will lead to them elsewhere? Or I am simply on the wrong track. I have pursued six alternate locations. I want to smack this person.

*HINT*

The nurse wish there is a medicine to treat the madness, but lament there is no such thing. It is still worth to try it. You can give the mage items to try to ease his mind. At least one item will give further info to advance your quest. Examples of things that did *not* work: mana draught, balm of wisdom. You can perhaps experiment with similar ideas. I have one solve for this.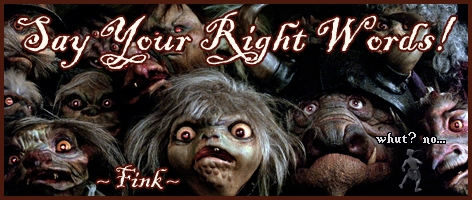 ~ The Babe with The Power ~