Atlantic Tram Castle Vey Nice Location - 48p obo
<!–– 1941 ––>

Lord_Nabin
<!–– closing ID=FDP or NOFDP 2001 ––>
Posts: 200
Beautiful location just south of the swamp tucked in on the east side of the road.
Castle was placed back in 2006 and is ready for a historical banner. Features a tree in the main courtyard and usually has a few healers and shepherds wandering about.
Nice front yard with a small forest right nearby for picnics and logging. Hunting in the local swamp is a short hike away. Plenty of creatures there to entertain your guild friends.
The neighborhood is quiet with several well taken care of houses and vendors nearby. All in all a great location and situation for those looking for something special.
Offered at 48 platinum or best offer. Castle is move in ready.
Teleporter to the location is set up at my vendor house on the south side of Luna as depicted in picture below.
Best way to get a hold of me is ICQ or my email below.
*Finished pounding in the for sale sign in front of his long time castle with the smiths hammer. Taps his book and whoosh arrives at one of his favorite taverns*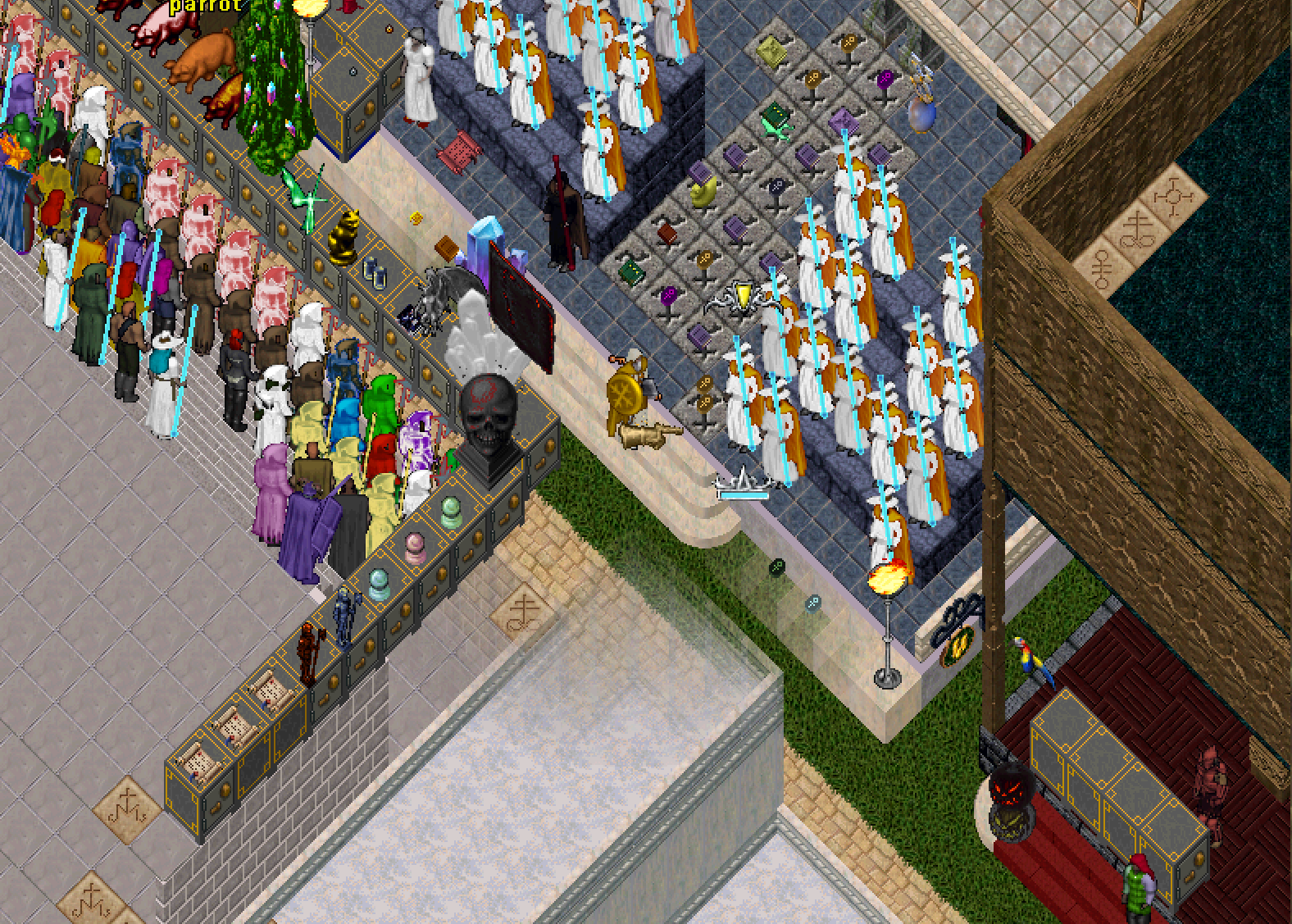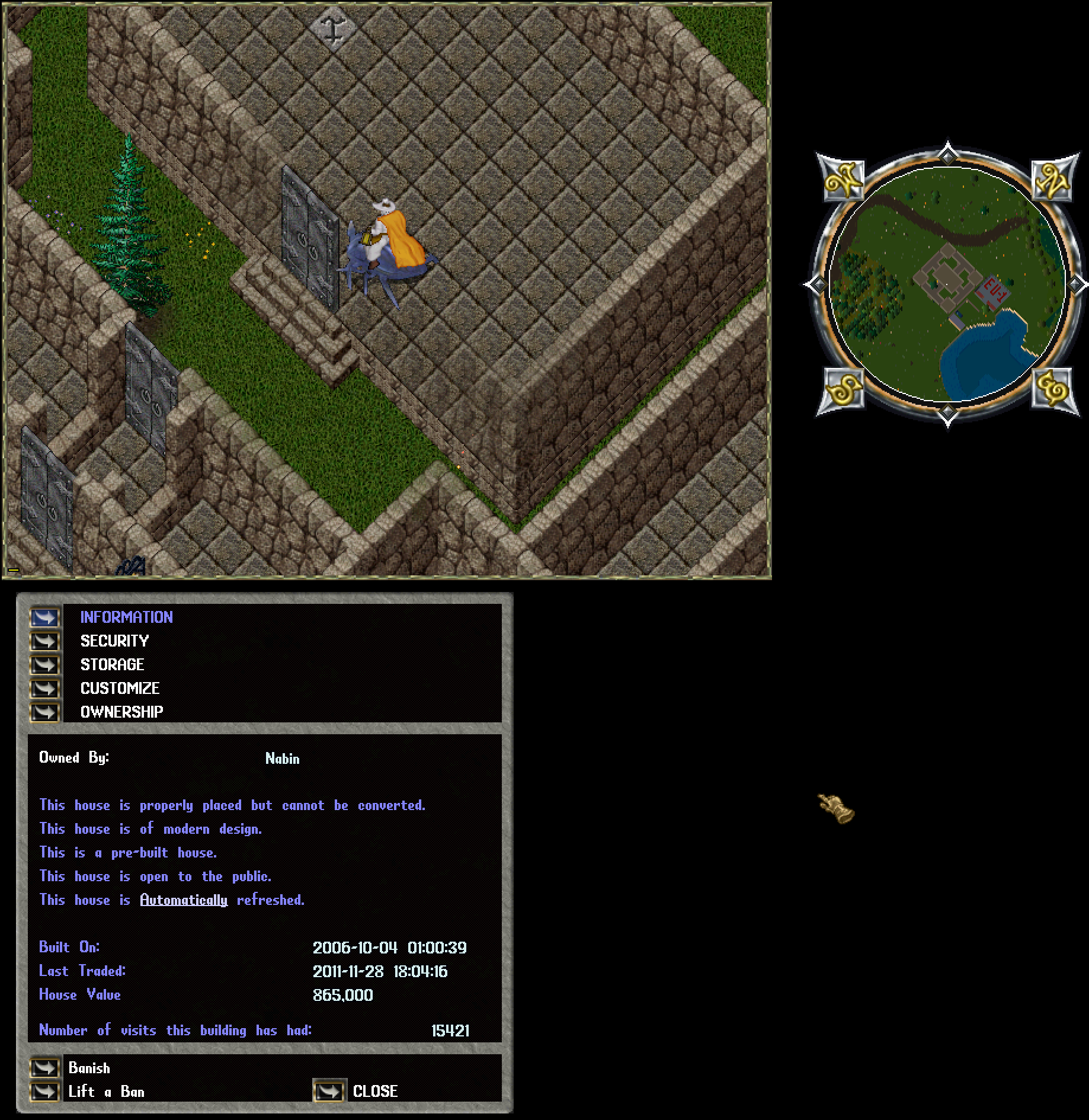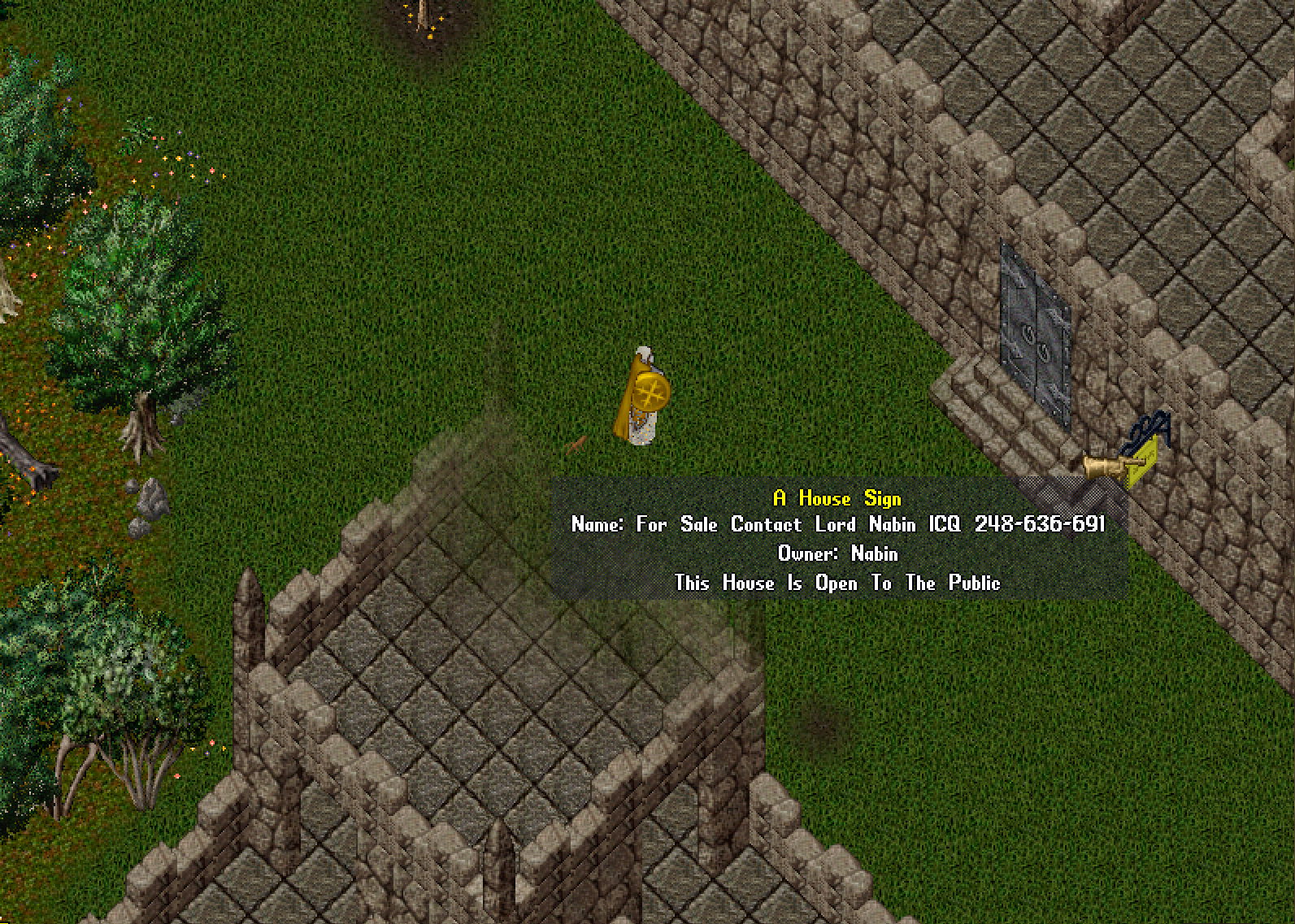 Lord Nabin
High Council Sage
Ancient Conclave of Wisdom
ICQ 248-636-691
Discord Lord Nabin#5433
lordnabin@yahoo.com