Celebrate 15 years of Deal or No Deal *UO Style
<!–– 1941 ––>

pop
<!–– closing ID=FDP or NOFDP 2001 ––>
Posts: 86

Celebrate 15 Years of ...
Deal or No Deal ~ UO Style
with UORAD
Saturday, June 18, 2022
on CHESAPEAKE
*where it all began*
4pm PT, 5pm MT, 6pm CT, 7pm ET

Luna Moongate - East Exit Area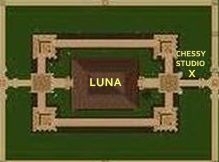 WIN UP TO 200 Million
Special Gifts, Guess$$ the Amount, Secret Phrase, Door Prizes
The winning amounts are doubled, except for the 200Million
(5% Siege Payouts)

The game will be broadcasted live on UORAD com
Players from all shards are eligible to participate...

just make a character on CHESAPEAKE to join in the fun!
*gold winnings delivered to the shard of choice*
*Must be present to win any of the special Gold drawings.
*Should winner choose not to receive payout, or leaves before payout,

then the payout is forfeited and added to the "Find the DJ" game.
Payouts are done at the end of the game show
Brought to you by the generous donations from Chesapeake players,
UO players, Community Guild Sponsors, and "Crowd Funders".
*The donations and sponsorships are NOT associated with any RMTs!!