would you consider this legal or illegal
<!–– 1941 ––>

Drakelord
<!–– closing ID=FDP or NOFDP 2001 ––>
Posts: 1,635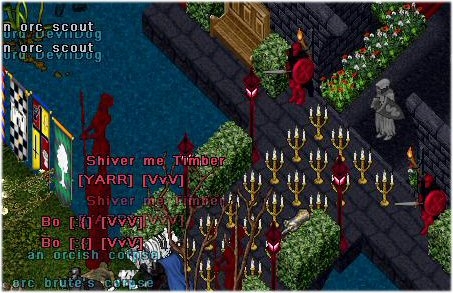 There is no way into the Serpent's Hold Meeting due to all of these Candelabra and since there is no recalling on Siege unless you can gate there is no way out except by picking up all of these, increases your own weight issue and face four skilled PvPs. Anyone that was using the EM gate to attend this meeting was dumped just outside and would not be able to enter thus being an easy kill.
For me, I consider this blocking and if you were to consider the players that are coming to the meeting monsters then they are blocking the monsters which as far as I know is illegal.
Remove Trap = Bad News
for
Treasure Hunters
Drakelord#5598
This discussion has been closed.