Kirthag's Custom Buildings (Contest and Non-Contest)
<!–– 1941 ––>

Kirthag
<!–– closing ID=FDP or NOFDP 2001 ––>
Posts: 539
Decided to bring my custom homes here for ppl to see.
Will add other builds over time as I make them. I won't tear down my castles on the prodo shards - put too much work into them - but I do love to go onto TC and tinker around. Sometimes I'll enter into the contest, so the builds will NOT show up here until the second round of voting starts. I will make a note if a structure is contest or not.
Although I do make homes with spiral stairs, or stairs with landings, I won't do them with contest houses. I believe an entry should be "turn key" - meaning if someone wants to have a prefab home, they shouldn't have to buy goza or pavers to finish a set of stair. Granted, it is all part and parcel to the design of the building - but short of ladder access to a roof, people shouldn't have to go buy or make something to be able to use the home, these are PREFAB after all. Access to the flat roofs (much like the classic castle or keep) can be gained by a ladder and doesn't mess with actual function of the building. A spiral stair without landings (which a goza or paver is for) is just plain silly.
Now, if the devs come up with pieces on the custom house tool to make spiral stair or landings without having to chop things up... then awesome! Some things will definitely be done differently.
Enjoy!
~~~~~
House Contest Entry: Stronghold (Keep size)


South of Trinsic at "Tandy's Point" (because Tandy just needs to have something named after her sometimes).
((puts on realtor hat))

This keep-sized property is perfect for your Lighthouse (upon the tower) right at the water's edge. A fortified structure with natural bedrock at the base to support the finely chiseled granite walls. Slate roofing prevents fire from marauders, and crystalline sunroof panels allows for natural lighting. String ladders hoist your ladders to access the top battlement where you can customize a garden high up and away from wandering wildlife.
The entrance way is a unique form for design as well as protection, with areas outside of the wall for your trees and other decor. A solitary block is ready at the front-center of this property for your custom mailbox if you so wish it..
This keep is designed with the Feluccian Resident in mind - with security, access, and protection at the top of the design priorities. Strict access points to the interior with the ability to block the bottleneck entry point to the courtyard will make for fun times in the blasted lands.
((Clicky for bigger view (100% CC size) of all pictures.))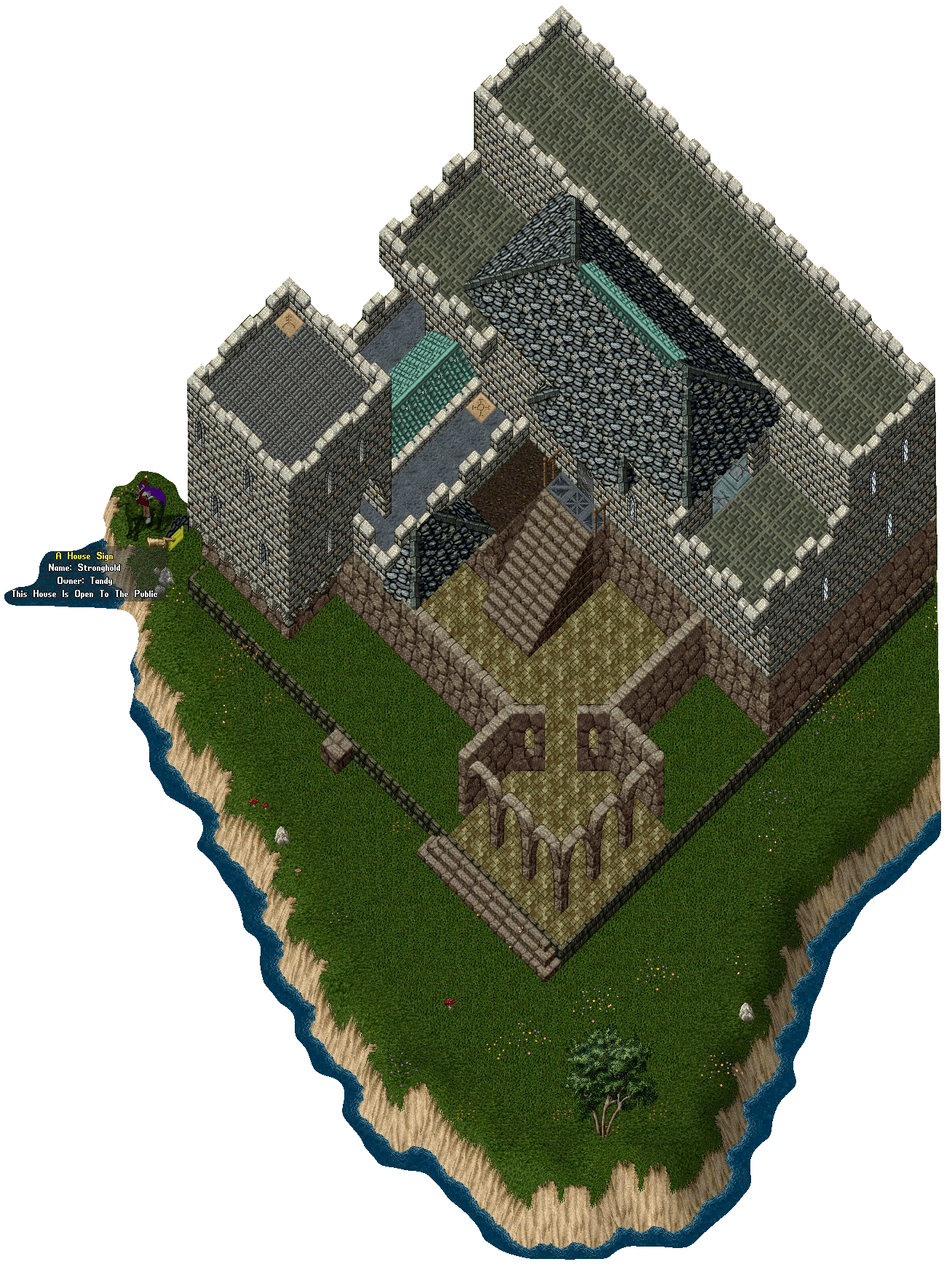 ~~~~~~~~~~

First Floor
Just inside the entrance is a small, cobblestone courtyard with a stable area which sports a "secret door" - lockable for your security - with easy access into the large, open floor basement area of this keep. A perfect place for your own private torture chamber, dungeon, workshops, or storage. Large floorplan supports additional building with your very own masonry walls.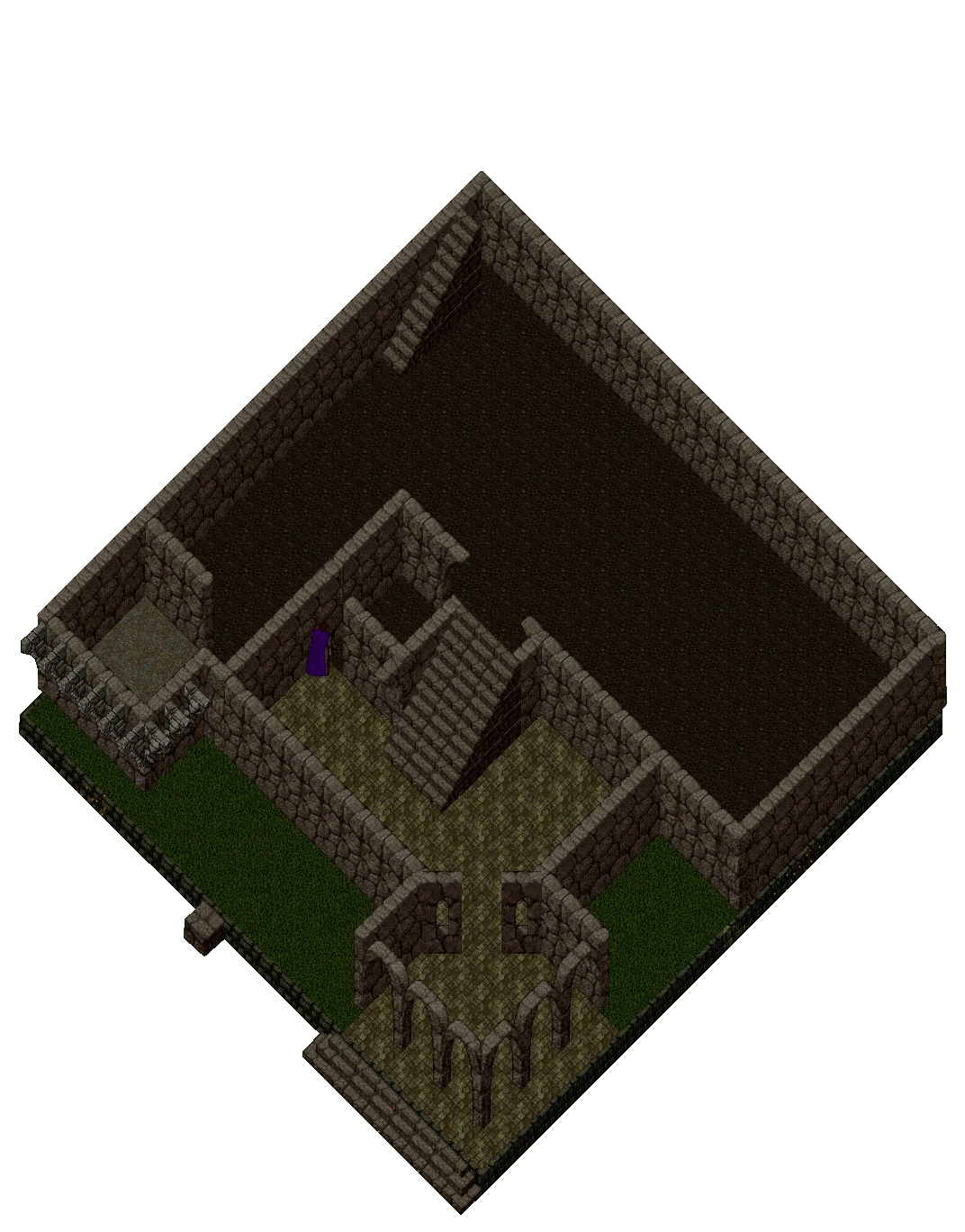 ~~~~~~~~~~



Second Floor
With one entry point and the ability to secure your doors, you can keep your home public, even in the blasted lands, and still protect your riches from vagabonds. Battlements over the courtyard gives easy access for fireballing any intruders stuck within the courtyard - simply cast then duck back into the tower, or teleport to the enclosed room on the next level. An elevated dirt patch for gardening or vendors or some other bit of decorating - or you can place some stone pavers for a quaint little porch.
The open floor plan is an excellent way to customize the main room, and even the hall has enough space, and protection, for your decorating pleasure.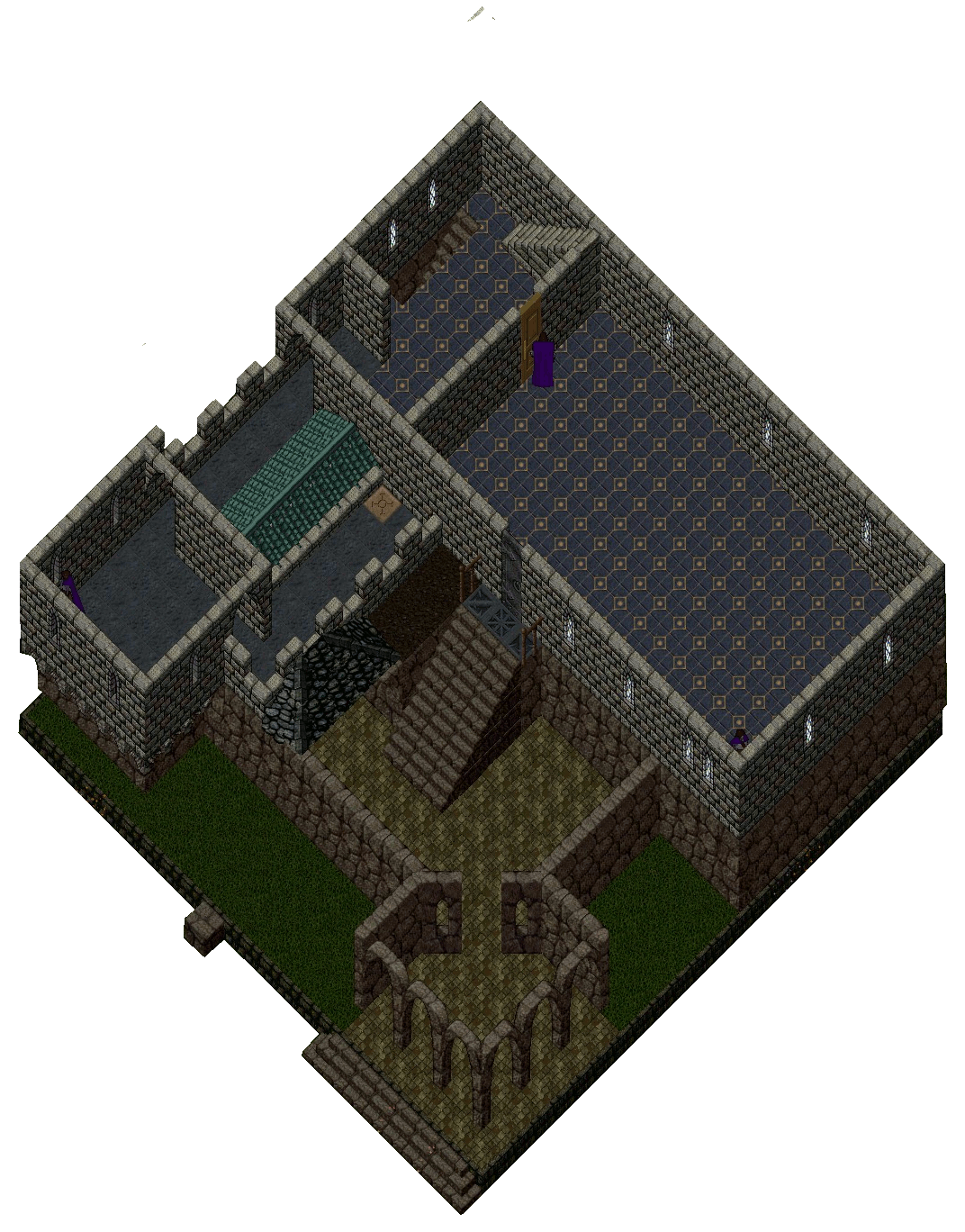 ~~~~~~~~~~
Third Floor
Complete with two balconies, the open plan for this floor allows the fresh sea breezes access to circulate the air. Use curtains for privacy, or simply build an interior wall to create a long room with patio. Each balcony is large enough to view the west and eastern areas around the keep for spotting intruders.
The tower room on this level is accessible only by teleport pads, which aids in protection during raids. A "panic room" of sorts, none can access without your permission. Access to the very top of the tower is gained here, which is why it is the perfect place to secure your most treasured items.