Why Isn't a Hatchet a One-Handed Weapon?
<!–– 1941 ––>

LilyGrace
<!–– closing ID=FDP or NOFDP 2001 ––>
Posts: 682
A hatchet isn't an axe. A hatchet is a hatchet. You ever try swinging a hatchet with two hands? Probably not because it would be flat out awkward and hard to grip with two hands. Unless you were Chucky or a Hobbit size maybe.
My crafter / decorator uses a hatchet constantly. She also uses a lantern a lot. She'd use it as constantly as the hatchet if the hatchet were a one-handed weapon as it should be.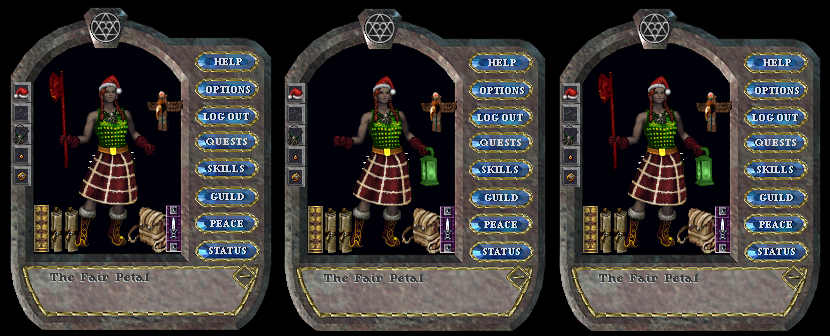 There's no one-handed weapon that chops pouches or folds up deeded items that I know of. For optimal cuteness and efficiency, I need a one-handed hatchet please.