Scalis Hunt ! 7th March 3PM EST (8PM UK)
<!–– 1941 ––>

Magichands
<!–– closing ID=FDP or NOFDP 2001 ––>
Posts: 140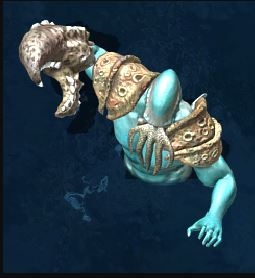 WE WANT HIS HEAD !! (maybe multiple times !!!)
Yes Citizens of Siege ! You heard well ! Scalis is again ruining these wonderful days of sun on ours deck ship ! So we have to teach him that the sea is not a his own property !!
To make that, join us for an hunt to kill him (and maybe some of his copies !) next Saturday, 7th March 2020, at 3PM EST (8PM UK).
We'll meet at UWSP Town where i will tell to everyone ,that want kill him, where we found his den !
Join us for a couple of hours of fun (and maybe some nice drops !)
All are welcome as usually and don't bring with you anything fancy !! (high seas expansion can help for the fight but is not necessary)
See you all next saturday !!